This post may contain affiliate links. Read my disclosure policy here.
Lolli here…My family lives near Washington DC, so we often take day trips down to the Capitol, despite the fact that I know that sight seeing is a challenge with a bunch of kids in tow.
This past weekend, however, I decided to branch out beyond Washington DC and introduce my kids to the wonders of New York City. I have had the chance to take the train from Maryland to New York several times, and I adore the city. I figured that the train ride would be an adventure by itself for my kids (who usually only travel by car or metro), and the day in New York would be the icing on the cake.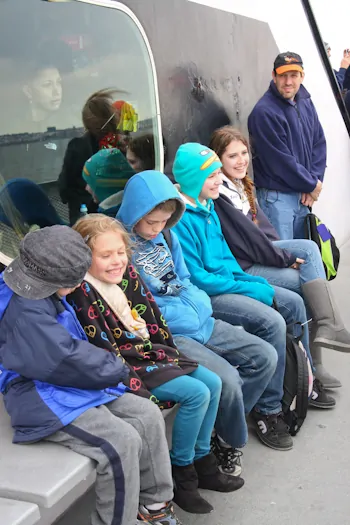 Tips to make a family day trip more enjoyable
After 14 years of taking my big family on day trips (between Pennsylvania and Virginia), I've come up with a few tips and tricks to make the most out of the day.
Plan, plan, plan. Map out a route. Know where you want to go and how long each activity will take. Definitely check ahead to make sure everything is open and double check closing times. There's nothing quite as disappointing as arriving at a location just to find out that they are closed for the season…or that they just closed 30 minutes ago.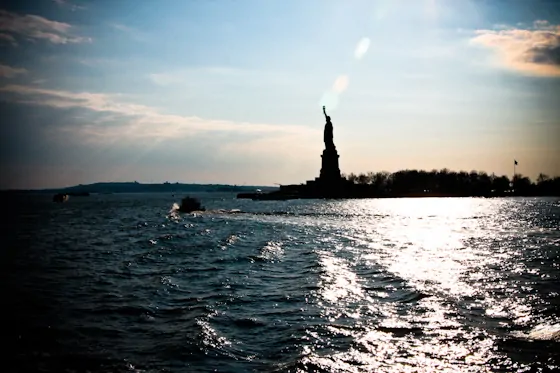 Pack plenty of snacks and water. Packing a lunch can be a huge money-saver, but even if I plan on eating out, I have found that a bag of snacks can be a life-saver. A bag of twizzlers or a few fruit snacks can calm a kid who has had "enough" and a little snack helps to pass the time while waiting in a long line.
Schedule wisely. I've found that it's usually best to schedule the most active things when the kids are the most fresh and energetic….either in the morning or right after they've eaten a good lunch.
Schedule some down-time, too. I try to remember that as much as my feet hurt when I'm walking all over town, my kids are going to feel 10 times worse. Or else they're just less likely to hide their fatigue and soreness. Spending some time at a park where they can run around care-free or lay down on a picnic blanket, or scheduling a movie where they can relax in the dark can give kids a boost to keep going. Sometimes a train or metro ride is just what the doctor ordered.
Dress everyone in bright colors. I can't tell you how many times my son's red baseball cap or my daughter's bright blue jacket have come in handy for keeping track of my brood.
Remember that your kids might not love everything you think is cool. Sometimes there will be duds. Just chalk those experiences up to learning, and get a feel for those activities that your kids enjoy the most.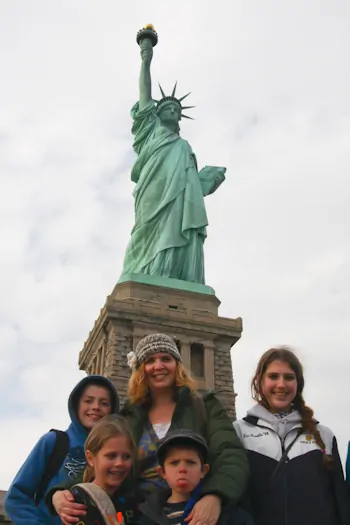 What are your best tips for tackling a family day trip?