This post may contain affiliate links. Read my disclosure policy here.
Have you ever noticed that when things say one size fits all, it never really seems to come close to meaning ALL?
More like some, am I right? We come in all different shapes and sizes and finally there is a company that has recognized that. Brylane Home.
Just 2 short weeks ago Brylane Home announced they are rolling out a bigger assortment of seating options for Spring/Summer 2012 with trendy new styles and comfortable designs. The Brylane Home® Plus Size Living Collection specializes in unique, "hard-to-find" products at affordable prices that improve the customer's overall lifestyle and adds comfort and beauty to their day-to-day life.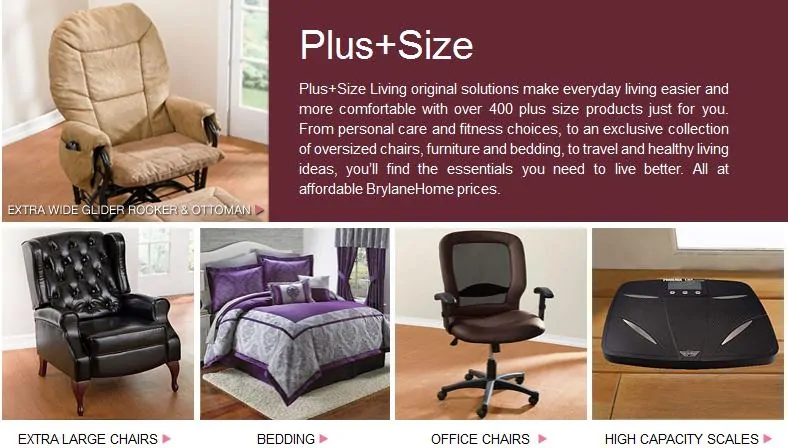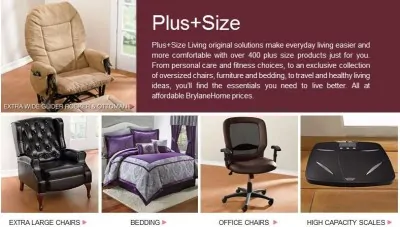 With a focus on style and comfort, Brylane Home® designed the following Plus Size Living chairs and recliners for the upcoming spring/summer season:
Armless office chair with 29" seat and 25% more foam for extra comfort; 500 lb. capacity
Three-in-one massaging recliner rocker blends the aesthetics of an upscale recliner with the wellness benefits of a massage chair (supports up to 350 lbs.)
Faux leather recliner is lever operated and richly cushioned (supports up to 350 lbs.)
Faux leather office chairs built with wide seats and extra weight capacity
Storage chaise lounge designed with flip open seat for convenient storage of blankets, pillows, books and more (supports up to 350-lbs.)
Queen Anne style push back recliner (supports up to 350 lbs.)
Extra-wide wingback chair (supports up to 350 lbs.) and matching storage ottoman, both upholstered in rich chenille fabric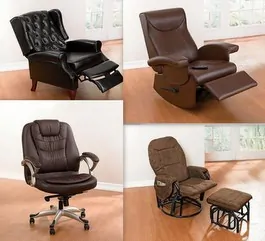 To promote the launch of its expanded BrylaneHome® Plus Size Living Collection, they are offering their customers 25% off their highest priced item from now until 2/28/12 with coupon code BHPSLPR25.
You can check out Brylane Home® Plus Size Living for yourself at BrylaneHome.com and order anytime 24 hours a day. Customers can also join the thousands of fans who are following Brylane Home® on its Facebook and Twitter pages.

This post is part of a promotional campaign with Redcats and Brylane Home. All opinions are our own.
Liza is a blogger and freelance writer.  She resides in Rhode Island with her husband and 3 active boys – a five year old and identical twin four year olds.  When she isn't taking someone to sports practice or a game, she can be found on her personal blog Cira's Lyrics writing about chaos and family.  She writes for an online shopping blog Buy-Her and is a review/giveaway writer at 5 Minutes for Mom.  Liza is also in the process of relaunching The Mommy Gamer – a blog about video gaming, board games, toys and all things entertainment for kids.