This post may contain affiliate links. Read my disclosure policy here.
Last month, I caught my daughter's virus. It started with a headache that traveled from the back of my neck and quickly spread through my whole body.
The headaches and body aches were followed by a sore throat and then a cough.
But, like most moms, I kept plugging along, since dinner needed to be cooked and kids needed to be taken to practices and work needed to get done.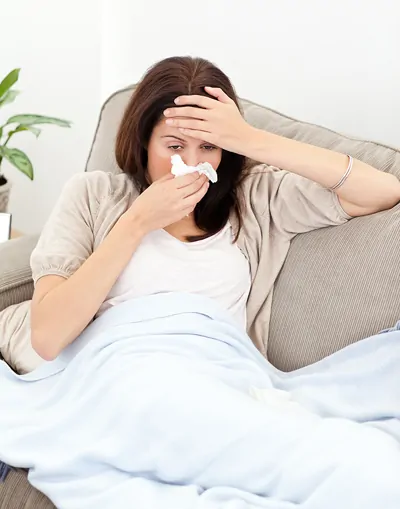 Why is it so hard for moms to slow down and take a sick day?
Wait. I really don't want to have to answer that….
Last week, I knew my illness had taken a turn for the worst, but it wasn't until Thursday, when I had a fever over 101, that I allowed myself to admit that I needed to see a doctor. I called first thing Friday morning, and got the diagnosis that I had been suspecting: pneumonia.
With a slew of moms online watching out for my health, I determined to do for ME what I would be doing for my kids:
plenty of rest (even if it means directing the kids from my perch on the couch)
lots and lots of fluids (Coke Zero makes my throat feel SO good. It's still a liquid, right?)
early bed time (such a hard one for me!)
a day off (or two or three) to regain strength
reminder – some things can wait (that includes laundry and vacuuming….and writing that blog post)
accept help (the kids might just enjoy playing doctor to Mommy)
do something enjoyable (like read a book or play a game. Being sick doesn't have to be 100% miserable!)

How do you manage Mommy sick days?