This post may contain affiliate links. Read my disclosure policy here.
As soon any of my children could roll or crawl, each diaper change became a sort of wrestling match. And when they began to walk? Maybe more like a track & field event, since I often found myself running to chase them down.
Changing a squirmy, mobile baby or toddler is definitely not just a spectator sport, but now with Huggies Little Movers Slip-On Diapers, Mom can be the clear winner.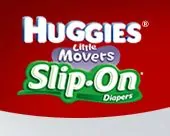 Huggies Little Movers Slip-On Diapers come in sizes 3, 4, and 5, fitting children 16lbs – 27lbs+. They feature comfortable, stretchy sides, adjustable tabs for easy removal, and Huggies' unique Leak Lock system for excellent absorption.
Real moms are already talking about how the Huggies Little Movers Slip-On Diapers have made changing time with their squirmy babies more manageable. Take a look: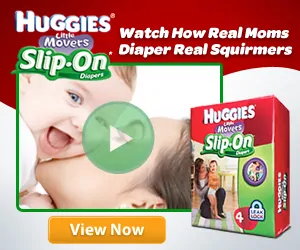 This post is part of a promotional campaign with Huggies and Wal-Mart. All opinions stated are our own.
Stacey Nerdin is a busy work-at-home mom of 5 currently living in the Houston metro area. She's been blogging since 2005 and writes about anything at everything at her blog Tree, Root, and Twig. Stacey believes that in life and online, everything is connected."