This post may contain affiliate links. Read my disclosure policy here.
Grace Pamer, the love letters lady behind Romantic Frugal Mom, is joining us today for a fantastic guest tackle. We are so thrilled she is sharing these powerful tips for tackling new years resolutions with kids.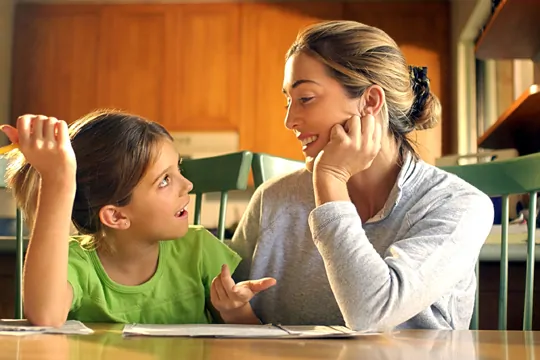 Honoring New Years Resolutions
Every year both adults and children start off with the best intentions; this year is going to be better than last year, you just watch! We are going to be healthier, neater, more productive and determined to improve our lives. But, oh how quickly so many New Year's resolutions are abandoned! By February, many people, both kids and adults, have completely forgotten their good intentions.
So, how can we help our kids to honor their New Year's resolutions? What will make it easier for them to stick with their plans and feel that great sense of accomplishment that comes from actually achieving their goals? In short, how can parents prevent their children from becoming discouraged and help them learn the valuable lessons of perseverance and responsibility?
A touch of reality goes a long way
One of the main factors in so many abandoned New Year's resolutions is not making the goals realistic and achievable to start with. This is an area where parents can certainly help children devise and refine goals so that they are attainable.
Overly general or ambitious goals are usually the quickest ones to be abandoned within weeks of making them. "I will be better at keeping my room clean," may be too general and hard to accomplish due to its vagueness. "I will pick up my dirty laundry and toys every night," might be a better goal. The desired behavior is clearly defined, and it will be quite obvious to both the child and parent if the task is accomplished as stated. "I will eat healthy food," is also too general and vague. A more precise goal might be, "I will eat two pieces of fresh fruit every day," or "I will eliminate soft drinks from my diet."
Parents can also help by assisting the kids during the first week or two. Show them exactly what is expected and how to complete the given task. By modelling the behavior either for or with them, they can clearly see what is expected. If food goals are made, it is up to us, the parents, to have the targeted foods available at home. If it is an elimination goal, then be sure that these foods are simply not in the home to tempt the kids in the first place. This makes it so much easier for kids to stick with their goals!
Rewarding accomplishments
The biggest reward for a thing well done is to have done it – Voltaire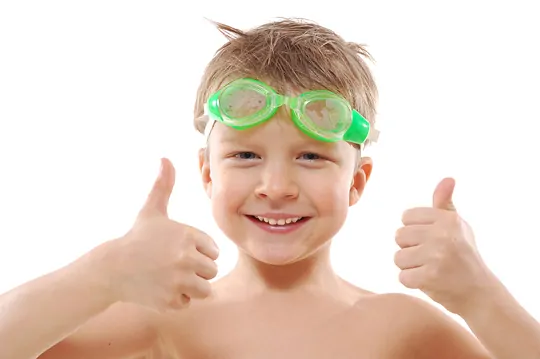 Whilst you don't necessarily have to quote the great French philosopher Voltaire, he does make a worthy point. The biggest reward is usually accomplishing one's goal and yet, as we all know, that is not always easy and so, as with adults, kids enjoy accomplishing their goals if some kind of reward or fun is involved along the way.
A New Year's resolution always starts with high hopes and a great feeling of potential accomplishment and control. If the goal is overly burdensome or achieving it requires continual nagging, it quickly becomes something to avoid. Young kids can keep a chart handy where they are rewarded with stickers or a little treat when they meet their daily goals. Older kids can work towards a weekly reward. It doesn't have to be a physical or monetary reward; it can be as simple as an extra hour of time on the phone or watching an extra TV show on the weekends.
If you use rewards, be sure to emphasize that achieving the goal is the real reward. This helps prevent an attitude of expecting some form of payment for correct behavior; it is the behavior itself that should bring satisfaction. And parents, it is your job to stay alert to helping your kids attain their goals until they become a permanent part of their lives. Easier said than done I know but it would be a miss of me not to point this out (says she who is just as guilty at this failing at times as anyone else!)
Grace Pamer is a mother of 3 and widely known as the love letters lady. She runs a popular section called love letters for him on her blog romanticfrugalmom.com, a guide to help couples compose love letters for their nearest and dearest.

Thumbs up photo from BigStockPhoto.com