This post may contain affiliate links. Read my disclosure policy here.
Lolli here…Tomorrow will mark 2 weeks since I saw my very first Broadway show, and I am still reeling. I was fortunate enough to see Mary Poppins on Broadway while I was in New York City with Disney/Dreamworks at the beginning of December. The performance was everything I could have hoped for and imagined….and more.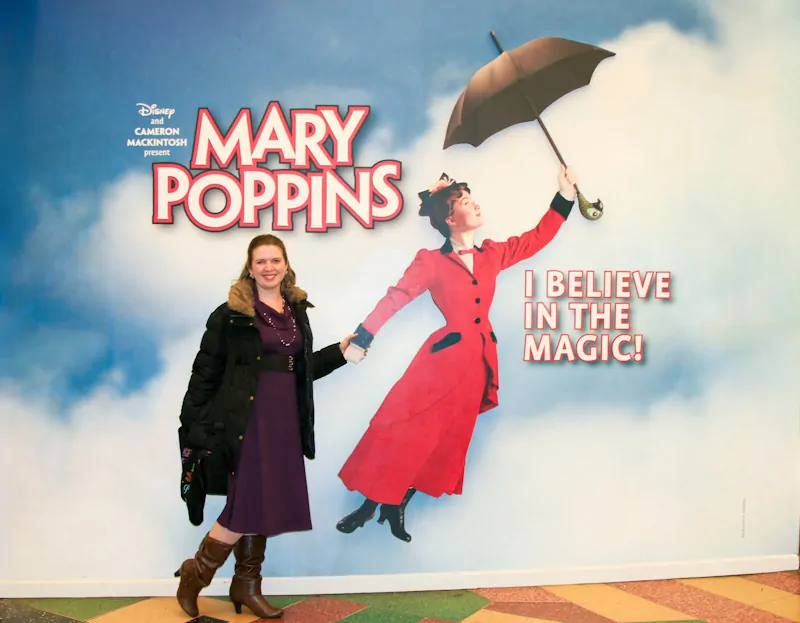 I LOVED the dress that I wore to see Mary Poppins. Lands' End was gracious enough to send it to me just for this New York trip!
Mary Poppins – the Hit Broadway Musical
The theater production of Mary Poppins has all of the songs that we love from the classic Disney movie (like my favorite, Supercalifragilisticexpialidocious) and a handful of additional songs that really enhanced the show.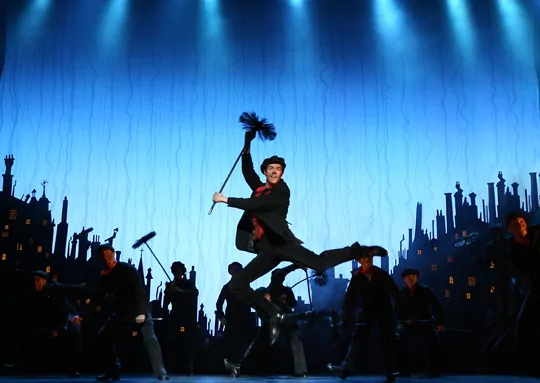 The current cast is incredible – a perfect combination of musical, acting, and dancing talent. Bert's incredible walk-on-the-ceiling stunt during Step in Time blew my mind (particularly that he could remain so poised AND keep singing while walking upside down around the theater walls). The children who played the parts of Jane and Michael Banks were models of talent, and as a mother, I was both impressed and proud of them.
Take a look at the intricacies of Supercalifragilisticexpialidocious:
The New Amsterdam Theater
While still in New York City, our group of bloggers was able to visit the New Amsterdam theater, home to Mary Poppins on Broadway. On our tour of the theater, we learned about the new Amsterdam's history and then had the chance for a hands-on exploration of costumes from several of Disney's past Broadway musicals. My favorite part? Trying on one of the Lion King's famous masks. Who would have known that those masks could be SO light?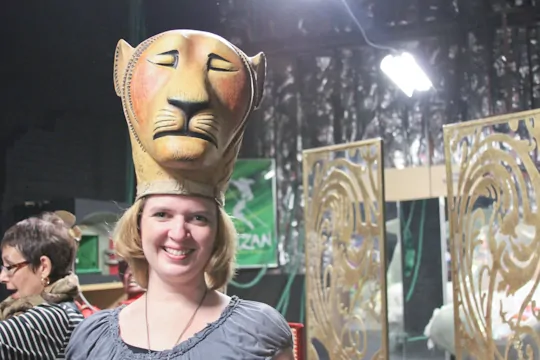 The New York Times long ago nicknamed the New Amsterdam theater "The House Beautiful," and it really is. Built between 1901 and 1903 in an Art Nouveau style with a nature theme, it cost about $1.5 million dollars ($48 million by today's standards) to build, and then the same to renovate in the 1990s. The details in the New Amsterdam are worthy of praise and many pictures (which I took aplenty).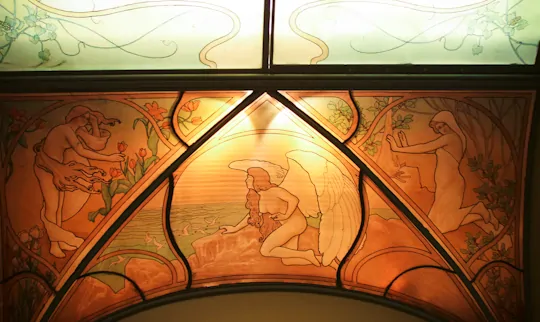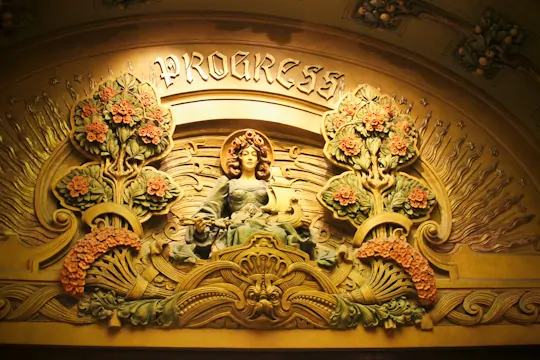 Have you been to the new Amsterdam theater? What did you think when you walked inside?
Have you had the chance to see Mary Poppins or any of the other Disney shows on Broadway? If not, I highly recommend making plans to see one!
Disclosure: I was not compensated for this post, but the trip to New York City and the shows and activities were paid for by Disney/Dreamworks. All opinions are my own.