This post may contain affiliate links. Read my disclosure policy here.
Earlier this month we shared with you about a company that we were introduced to. We immediately fell in love with their brand and how wonderful their video sharing website is.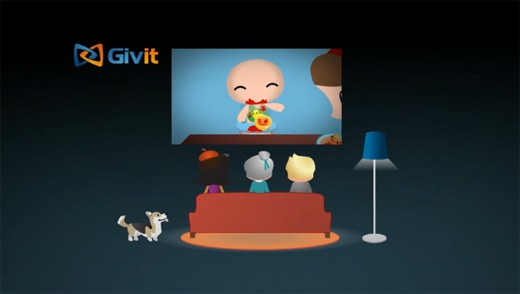 Too many times, videos of our precious moments get displayed all over the Internet for everyone–including stalkers– to see. With Givit, they make sure that only the people you invite can see your sacred moments caught on film.
Some friends of ours shared their views on Givit and we would love it if you stopped by and took a moment to read their thoughts. I mean, don't just take our word for it!
~Mom Spark–Share Videos Privately

~Angry Julie Monday-Givit Private Video Sharing

~Food Family Finds-Private Video Sharing For Friends and Family

~Extraordinary Mommy-Givit to the People You Love on Video
The best part about Givit is that it is TOTALLY free to use!
Givit lets users securely upload and share videos with only those people intended to view them. As easy to use as email, Givit makes it possible to share videos from any camera with your friends, family, and colleagues – anytime and anywhere.
Have you given Givit a try yet? You have nothing to lose and everything to gain!
Disclosure: This post is part of a promotional campaign with Givit. All opinions are our own.