This post may contain affiliate links. Read my disclosure policy here.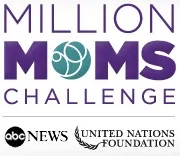 I can't even imagine a world where I couldn't research and ask questions endlessly about my children's health… and of course take them to see a doctor.
The horrible reality is that only those of us fortunate to be literate and have Internet access can experience the freedom of endless, reliable information and support. And even fewer can call up and book a doctor's appointment or drive a few blocks and get to a hospital.