This post may contain affiliate links. Read my disclosure policy here.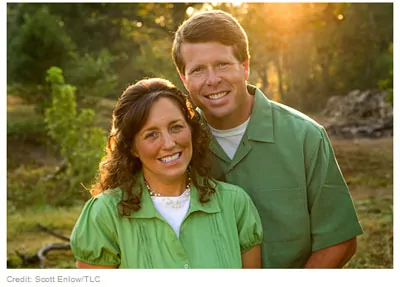 Michelle Duggar, the woman who has famously birthed 19 children and stars in 19 Kids and Counting, has had her second miscarriage and today lost the baby they had hoped would cause their TLC show to once again change names.
Years ago, Michelle Duggar lost her second baby after getting pregnant while on the pill. That loss caused both Jim Bob and Michelle Duggar to give up on birth control and put their family planning in God's hands.
While America watches and argues over whether the Duggars are inspirational or irresponsible, Michelle, Jim Bob and their army of children peacefully live their lives. No matter what you think about their decision to keep having children, no one can deny that they have created an incredibly happy, content family.
Personally, I can't imagine having a large family, let alone 19 children! After two children, I knew I had reached my own personal limit. But I have respect for the Duggar's faith and for their commitment to raising their children with such love and patience.
I miscarried my second baby and so my heart is with Michelle, just as it is with every woman who discovers her child has died. Whether it is her second or her twentieth, losing a baby is heart breaking.
My prayers and thoughts are with the entire Duggar family today.
Written by Janice Croze, co-founder of 5 Minutes for Mom.
You can find me at: @5minutesformom, @janicecroze and Facebook.com/5minutesformom.