This post may contain affiliate links. Read my disclosure policy here.
We're excited to announce our second monthly column Positively Speaking — Building Assets in your Kids by professional speaker, writer and counselor Kelly Curtis.

To kick-off the new column, we're putting Kelly in the Spotlight.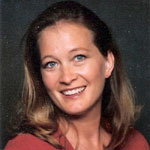 Kelly is a professional speaker and writer, a school counselor with an MS in Counseling, and founder of Empowering Youth Inc., through which she publishes research-based educational products, and regularly speaks and writes about Developmental Assets® and youth empowerment. Kelly's first book is due for release in 2008.
Kelly will be writing her monthly column here at "5 Minutes for Mom" on the first Saturday of each month.
Introducing Kelly Curtis:
Janice: Hi Kelly. Thank you so much for joining the team at "5 Minutes for Mom". We are so excited about your upcoming column, "Positively Speaking – Building Assets in your Kids."
Kelly: Hello Janice. Thank you — I'm thrilled you've invited me to join the team!
Janice: You worked as a guidance counselor for nine years before founding Empowering Youth. What was one of the most common problems you saw with the students?
Kelly: I worked with youth K-12, so I witnessed a range of issues, but a trend I found problematic was that often, children started struggling in just one area, but then began to lose ground in others as well. Sometimes, kids who typically exhibited excellent behavior, academics or social skills, would decline in those areas when a crisis occurred in their lives.
Janice: What can parents do to help prevent this in their children or help them when they are already struggling in this area?
Kelly: In the mid-1990's I became familiar with the 40 Developmental Assets®, a research-based approach to looking at kids in a positive way. I found it to be the most comprehensive and common sense method for fostering resiliency. Basically, the more assets adults can build in youth, the more likely those youth will successfully handle the crises and challenges that are bound to happen in life.
Janice: When I was working as a youth worker, we also used Search Institute's 40 Developmental Assets®. Why have you chosen this particular research as the basis for so much of your work and training? Can we as parents benefit from this research?
Kelly: The Asset Approach looks at how to promote what's right with kids (family support, school involvement, positive values, etc.), rather than focusing on what's "wrong" with them (broken home, academic deficiencies, poor social skills). Sure, those challenges still exist in the lives of young people, but building on strengths can help the challenges to not play such a major role. The asset framework is based on research, while at the same time a very common sense way of looking at youth development. It's hopeful, and easy to integrate in to everyday life.
Janice: What has being a parent taught you that all your formal education did not?
Jessica: Parenting has given me perspective. I'm not as quick to judge parents now. I think usually they're just doing the best they can. Sometimes, the best way to serve a child's needs is to identify resources that would help the parents.
Janice: Thank you again Kelly for chatting with me today and for joining us as our newest monthly columnist. I am sure it will be a wealth of information for all of us.
Kelly: You're welcome, Janice. I look forward to the discussions this column will generate!