This post may contain affiliate links. Read my disclosure policy here.
Enjoy this guest post written by Guest Writer Jill Berry.

I'm one of those people who writes. I tack notes on the fridge. I jot down events on the family calendar. I write notes on the notepad in my purse. I chalk notes on the kitchen chalkboard. I write lists. Many times I rewrite lists just so that I can cross completed tasks off the list.
Like many moms and dads out there whatever level of organization I exhibited as a working person is eclipsed by the organization needed in my life as a mom. Back in the day, I had a wall calendar. You know those calendars with the teeny spaces beside the date…decorative only. I had so few events that I never wrote anything down. Oh, how I long for those days when now I navigate the time-consuming schedule of a kid, a preteen, and a teen, not to mention a working dad and mom.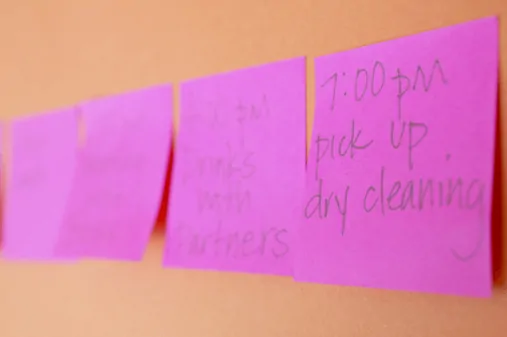 I was recently asked to check out a site. The site — HomeLife — is a service of the well-known and well-respected DayTimers brand. In fact I know DayTimer's products well. For a few years, I would not begin the new year unless I had a DayTimers binder.


I have a wall calendar for family events,  an online work calendar for myself and my husband has an online calendar for himself. Our kids have agenda books and planners for their schoolwork. With our family of five, I struggle to remember all events. I'm not happy admitting that I took my son to a birthday party on the wrong day…right time, right kid, but wrong day. An epic fail for mom.
The signup process was easy and best of all HomeLife is free! Here's how you get organized:

Go to HomeLife.DayTimer.com.
Enter your email. Click "Sign Up."
Enter your full name.
Choose a password. If sharing this online calendar with other family members, share your password with other family members.
HomeLife will create a web site address for you. You can use your family name for the address: "http://smithfamily.homelife.daytimer.com."

Once your account is created, add each family member then

Keep track of what everyone in your family is doing every hour, day, week or month!
Start an address book for family and friends by either typing in all the address information or import contacts from your gmail account. The address listing can be as detailed or as brief as you require.
Create to do lists and shopping lists.
Start a photo album.
And you can even use HomeLife by DayTimer to record family memories and milestones. Create a family blog to keep all those memories alive. A very nifty feature is the homepage. Customized for your family url, your family's home page features upcoming events, to do lists, the Daytimer Twitter feed, informative blog posts from DayTimer. Best of all HomeLife is free to use.
For even more functionality and compatibility, sync HomeLife by DayTimer with Outlook.If dad uses Outlook for work, he can sync his Outlook calendar to HomeLife. Update work calendar events and project due dates from HomeLife directly. And if mom uses a Google calendar, mom can import Google calendar events in to HomeLife. Sounds like a win to me!
Enter to Win a Daytimer Pink Ribbon Starter Set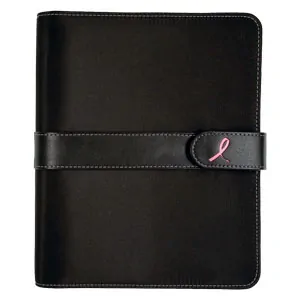 The soft-covered hard binder is 5.5″ by 8.5″. Perfect for toting in a large purse or diaper bag or even a laptop case. Everything you need is included to get you on the track to organization:
1 year of undated weekly and monthly pages
an address and phone directory
2 business card holders
And includes handy features such as a pen loop, business card slots, a post-it note pouch, and a notepad.
A portion of the sales goes to breast cancer research.
To enter this giveaway, leave a comment answering this question: How do you plan to get organized for the new year?" This giveaway will end on December 16, 2011 and a winner will be chosen at random and notified via email. Winner will be announced on the weekly Around the Blogosphere post once confirmed. Please see our site's terms and conditions for more information.
Want to learn more about Daytimer and Homelife?
I was sent the Pink Ribbon Loose-Leaf Organizer by DayTimer to facilitate my review. The views expressed in this post are my own. I follow the tenets of Blog With Integrity.