This post may contain affiliate links. Read my disclosure policy here.
Anybody with kids these days knows who Ashley Tisdale is. Beautiful, talented, and involved in charitable work, Ashley is a true super star.
Ashley won the hearts of kids and parents alike with her role as Sharpay Evans, the high school drama queen, in the Emmy Award-winning Disney Channel "High School Musical" series of movies. My kids love watching everything that she's in.
Just this month, my kids discovered the Disney Channel original film "Sharpay's Fabulous Adventure" which follows Sharpay to New York as she pursues a Broadway career. And don't get me started on our love for Phineas and Ferb.
Ashley won the coveted the MTV Movie Award for Breakthrough Performance Female (2009) and has been nominated for multiple Teen Choice Awards.
Exclusive interview with Ashley Tisdale
I was thrilled, to say the least, when I was invited to interview Ashley this month about her involvement in the 2011 US National Texting Championships. Here's what she had to say to 5 Minutes for Mom readers: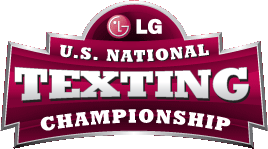 Do your kids text?
My oldest daughter (14) is a huge texting fan, and even my 8 year old will text me on the iTouch when I'm out. I tried to avoid texting for years, but have completely converted in the last year and a half, particularly since getting my iPhone. I love it. Texting is quick and easy and it has opened up a whole new avenue of communication for parents and teens, as well as friends.
I think it's brilliant.
Written by 5 Minutes for Mom managing editor, Lolli. You can find me blogging at Better in Bulk and tweeting at @1momof5.