This post may contain affiliate links. Read my disclosure policy here.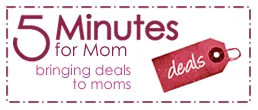 5 Minutes for Deals has found some great deals for moms (and families) this week!  Here's a few of the best deals that you can still grab!
$5 FREE from Eversave! Use the coupon code SPOOKY to save $5 on any purchase at Eversave.  Stacked with Eversave's already highly-discounted prices, you'll get a great deal!  HURRY! Like princess dresses and pumpkin carriages, this deal ends at midnight!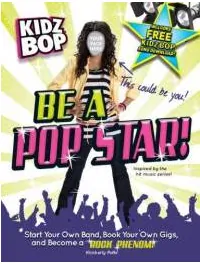 Bring out the popstar in your kids! Download this FREE Kidz Bop: Be a Pop Star Kindle on Amazon.  It's filled with everything your kid needs to practice being a popstar from writing songs to making music videos at home.  Kindle book prices change at random, so this deal might disappear any minute!
FREE Family Movie Night (or date night).  Right now there are 9 (yes, I said 9!) unexpired Blockbuster Express coupon codes good for a FREE one-night movie rental.

FREE Photo Greeting Card. There's a coupon code good for one FREE photo greeting card from Shutterfly.  You can choose from a 5×7 or 5×5.  Shipping will be approximately $0.99.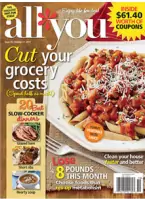 $94.55 in Coupon Savings. November's issues of All You Magazine will have over $94.55 in coupons inside and we've got the full list for you to preview.  Plus, get the scoop on how you can get a discount All You Magazine subscription.

Old Navy is paying you to shop! Through November 13, 2011, Old Navy will give you Old Navy Super Cash for your purchases.  It's like getting paid to shop.  Super Cash is like money you can only spend at Old Navy.  It will be good November 17-22, 2011.

Deals for dining out. Save 80% on your purchase at Restaurant.com.  That will get you a $25 gift card for a restaurant near you for only $2.  Shipping is FREE (since it's delivered by e-mail).  Plus, it's no trick! Pizza hut will give you a FREE Pizza Hut treat on your next purchase if you sign up for their e-mail program before November 1, 2011.  And while you're at it, grab this FREE chips and queso from Chilis too!  That should fill you up without busting your budget!

FREE 8×10 Photo Canvas. You can get a FREE 8×10 canvas from your favorite digital photo from Canvas People if you're a new customer.  I'm thinking Christmas gift for Grandma.  You will have to pay shipping, but it's minimal.
FREE 2-Sided Photo Bookmark! Another great gift for anyone who loves to read and likes to look at photos of your family.  You'll get a FREE $3 credit if you're a new member of Snapily.  Use it to get a FREE 2-sided photo bookmark!
FREE music to make your kids happy (and drive you crazy). If your kids love listening to the same song over and over (and over and over and over…) like mine do, you'll want to download Wheels on the Bus FREE on Amazon.

Prepare for the holiday feast. Don't we all!  Grab this HOT $3/10 Weight Watcher's Smart Ones printable coupon now, so enjoy some sensible meals, before we all start indulging in pumpkin pie and Christmas cookies (you'll be doing that too, right?).
But wait.  There's more! These are just a few of the money-saving tips & deals we've mentioned this week at 5 Minutes for Deals.  Be sure to subscribe to our e-mail or RSS newsletter so you don't miss a single deal.  And, to join in on the conversation (plus get more deal updates),  "Like" 5 Minutes for Deals on Facebook and "Follow" us on Twitter!
These amazing deals were brought to you this week by Beth, editor at 5 Minutes for Deals and owner of In Good Cents, where she helps families save on necessities, so they can splurge on the more fun things in life!