This post may contain affiliate links. Read my disclosure policy here.
Halloween is a time of festivity and fun. However, Halloween can be a time of predators, stalkers, and people who are just downright vile! We always make sure that we talk to our kids about the in-person dangers of Halloween like:
Don't take unwrapped candy from strangers
Don't trick-or-treat at a house without a porch light on
Stay in a group with people you know
Don't eat the candy until it has been checked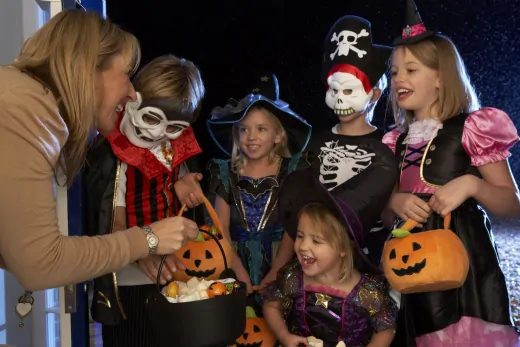 However, the one place that as parents, we fall short in sharing with our kids during this fun holiday is being cautious on the Internet.  To a kid, the Internet can seem like Halloween every day! Pop up ads are always looming at the next click offering promises of Ipods, money, and if not careful, many times, your kids will be subjected to things like pornography through an innocent ad meant to mislead!
They target younger audiences every single day! By teaching them to steer clear of the dangers outlined above, it is like teaching them to stay away from unwrapped candy or stay where it is well lit.
Tips for Keeping Your Kids Safe Online
Be careful what you click on, stick to well-known Internet sites and use search ratings tools like Norton Safe Web to avoid going to dangerous websites.
Teach your child never to respond to spam and to delete unwanted messages.
Use security software on all computers and, increasingly, on mobile devices like cell phones and tablets.
 Set up passwords that are unique and complex and make sure your children share them with you but no one else.
Talk to your child about Internet scams, misleading advertising and other online tricks you know to avoid but they may not.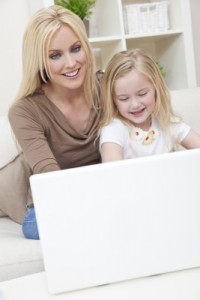 Marian Merrit (Norton's Safety Advocate and mother of three kids) shares the above tips and more in her  blog post about tricks and treats that online cyber criminals pull. Click the link to read more of what Marian says we should be watching for.
For more Internet protection:
Norton Online Family is a great tool for parents to use to help keep their kids safe online, allowing you to see what your kids are really doing, and help you to spot dangerous activity before it becomes a problem.
This is a paid sponsor post For Norton Online Family and Norton Safety Web.
Images courtesy of 123rf.com.
Written by Jennifer, 5 Minutes for Mom Advertising and Communications contact, and author of the blog www.jennifersikora.com.