This post may contain affiliate links. Read my disclosure policy here.
My mom was a good cook. She was an excellent seamstress and was a talented painter, too. But of all the things that I remember about my mom when I was younger, it's her love of reading that was engraved the deepest into my young heart.
Reading Matters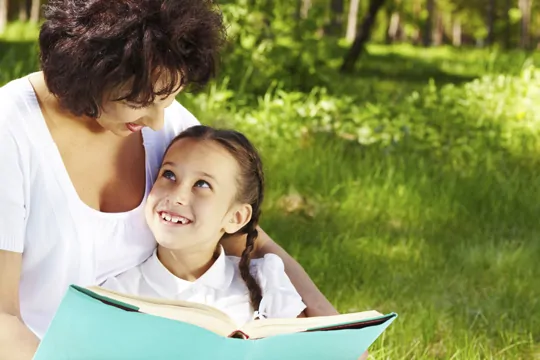 That love of reading served me well through high school and college, and it has certainly made a huge difference in my own children's lives as I have passed that love of reading on to them.

Target is encouraging families to read together and they are working towards the goal of having more of our children reading proficiently by the time they finish the 3rd grade. Here are a few tips I got from Target and their Here For Good initiatives.
Tips to ignite a love of reading at home
Make reading together a part of your daily routine.
Create a reading nook in your home where your family can read together. Let your children be a part of selecting the cozy area and helping to decorate it.
Have your child build up his or her own collection of books. They don't all have to be new books. Perhaps you've saved a few favorites from your childhood to share.
Take a field trip to help make books come alive. Take your kids to a historic site, and bring home a book so they can learn more about it.
Subscribe to a children's magazine. Read it with your child.
Start a Kids' Book Club. Pick a book and invite some of your child's friends over for a reading party.
Watch for free story hours at the library, community center and stores.
Use technology. There are plenty of interactive books and apps for mobile phones, tablets, computers and reading devices that can help to engage your child in reading. Interactive books add video and games to the story, making the tale come to life for children.
This fall, as part of Target's Here For Good plan to reach $1 billion in giving to education by the end of 2015, the company is making a financial contribution of more than $50 million to education. This donation is part of Target's goal of helping children read proficiently by the end of the third grade and put more kids on the path to graduation.
No student can do it alone.
Recently, I had the opportunity to interview Laysha Ward, President of Community Relations and Target Foundation about Target's Here For Good initiatives. I was also interested in finding out how moms like me could get involved in local volunteering efforts.
Thank you to Target and Laysha for the opportunity to be involved in something as wonderful as Here For Good!
I love hearing about businesses like Target who are working to give back to the communities in which they do business, especially when their efforts are focused on children. I was especially excited to hear about the school library makeovers – there are a few going on right in my area! There might be some school makeovers happening in your neighborhood, too.

What do you do to support education in your local schools?