This post may contain affiliate links. Read my disclosure policy here.
ANNOUNCEMENTS
Stephanie from Adventures in Babywearing is about to have her baby and you could win either a Fisher-Price Clipo Figure Bucket or a Transformer Turbo Tooth Tune Toothbrush by guessing the delivery date. Hurry, she's due any day now!
Ever wanted your very own Glenna Jean Bedding Set to decorate the nursery of your dreams? An Island Life and Your Little Sweet Pea are extending a special offer to 4 lucky people to purchase either a 4 or 5 piece bedding set at cost! That's a savings of over $100. Come on over and check it out!
Bethany, the owner of The Polkadot Platypus, and her husband are in the process of adopting a little girl from Russia who has down syndrome. The Mom Crowd is hosting a raffle where participants can win some amazing prizes totaling over $1700! Each ticket costs $5 and will go towards helping a little girl with special needs find a home with an amazing family.
Mel, A Dramatic Mommy has joined the Adopt-a-Soldier program and needs your help. She's looking for postcards (one from every state) that she can send to her adopted soldier. It will only cost you a stamp but think about the good it will do for a brave soldier far away from home.
Don't forget to stop by Mommy Mandy's place as she celebrates her birthday with a hugh giveaway bash. Lots of great products to be won so check it out. Festivities run until Sept 21st.
Do you love entering contests? Looking for a place to list your latest giveaway?  PMKU has put together a blogroll listing many sites who will help promote your giveaway for free! Check it out!
CONTESTS & SWEEPSTAKES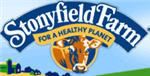 For all the mom bloggers/yogurt enthusiasts out there, this is a pretty fun thing for the kiddos and healthy too. Stonyfield is holding a flavor election, with cartoon debates, to choose their next flavor. Anyone who votes for their favorite candidate will have a chance at winning a whole years supply of yogurt!  Check out the cartoon and more info at http://www.stonyfield.com/flavorelection/index.cfm and vote!

Do you have a child who's gone vegetarian? You can enter them in the PETA's Second Annual World's Cutest Vegetarian Kid Contest where the winner will be announced in their hometown media and will be featured in a future issue of PETA's Animal Times. They will also receive a prize pack with PETAKids T-shirts, and a copy of PETA President Ingrid E. Newkirk's book 50 Awesome Ways Kids Can Help Animals. Deadline to enter is October 1st.
Sprig.com is creating a slideshow to showcase the cutest Halloween costumes that are made by reusing and recycling stuff. They're asking moms to send in photos of their little ghouls and goblins all dressed up and if they're one of the best, they'll be featured on their site! Stop by before Oct 24th for more information.
The Westin New York at Times Square has launched a video contest for kids where the winning video entry will receive a family vacation to The Westin New York at Times Square on New Year's Eve!  The contest is in celebration of the hotel's upcoming sixth anniversary, and contestants must submit a short video singing an original happy birthday song to the New York City hotel. Deadline to enter is October 31st. Stop by for more information.
This holiday season, Uncle Ben's is proud to offer families a way to share favorite holiday rice dishes with the rest of the country by inviting all home cooks to enter the "Uncle Ben's Ultimate Holiday Rice Recipe Contest." One winner, chosen by celebrity party planner Preston Bailey, will win a trip to New York City for an exclusive consultation with Preston where he will share his tips and recipes to make your next party a hit. In addition, for every recipe submitted, Uncle Ben's will donate $1 to Feeding America, the nation's food bank network and the largest charitable hunger-relief organization in the country. Deadline to enter is October 31st.
Enter your child in the "Frame Your Future" Contest and they could win one of five $1000 scholarships to help them reach their goals. Enter from September 1, 2008 until March 31, 2009.  Each week they will post submissions on their Church Hill Classics page on Facebook, where the public can view entries and contestants can check out the entries. The top 24 finalists will be announced by Church Hill Classics on April 15, 2009.  Then, the "top 5" scholarship winners will be chosen by popular vote online at framemyfuture.com.  All of the top 24 finalists will receive a special Frame My Future frame for their entry.
BLOG GIVEAWAYS
For Everyone
Just for Women
Just for Kids
Baby Essentials
Home & Garden
Books & Music for GrownUps
COOL WEBSITES
Through sendmyteacher.com, parents and students can nominate an elementary school teacher to attend the 2009 Mickelson ExxonMobil Teachers Academy. The Academy, developed by Golfer Phil Mickelson, the ExxonMobil Foundation, Math Solutions, and the National Science Teachers Association, helps 3rd through 5th grade teachers develop their math and science skills and inspire their students. Nominate your favorite teacher before October 31st.
The Cradle, the premier lifestyle destination for new and expectant parents, has partnered with Pregnancy magazine to search for America's favorite independent baby boutique.  The program, which launches September 15 on www.TheCradle.com, is looking for the shops that go above and beyond selling baby basics. Whether they offer the best selection of hard-to-find stylish baby clothing, the latest in eco-friendly toys and furniture, parenting classes, or in-house consultants to help moms navigate the new world of mothering, The Cradle wants to hear about your readers' favorite baby boutiques.  To enter, please go to www.thecradle.com/bestbabyboutique. The link will go live September 15.
Everybody Wins USA is a national literacy and mentoring nonprofit organization that is fighting the literacy gap between lower income and higher income children by bringing volunteer mentors into schools for weekly one-on-one reading experiences with kids. Stop by for more information on how you can get involved in this worthy cause.
If you would like to have a post on your blog featured in 5 Minutes Around The Blogosphere, please send us an email with the actual link to your post at features5minutesformom at gmail dot com and we'll see if it can be arranged.
Kailani can be found at An Island Life, An Island Review, Family Review Network & Island Baby Boutique.