This post may contain affiliate links. Read my disclosure policy here.
I'm sure that everyone holds their kids' hands as they cross the street to keep them from getting hurt. You tell them to put on their seat belts to keep them safe in the car. You do everything you can to protect them, ensure their safety and to keep them in one piece.
I did all these things. But not because I thought that a speeding car would really hit my children or that they'd get thrown through the windshield in a wreck. I knew these things happen to other people, but not to US.
I know that's how I thought of their mortality….or didn't think of it, as it were. Other people's kids get sick. Other people's kids die. And I only thought of those occurrences in the periphery of my awareness. Acknowledgment, but not real consideration.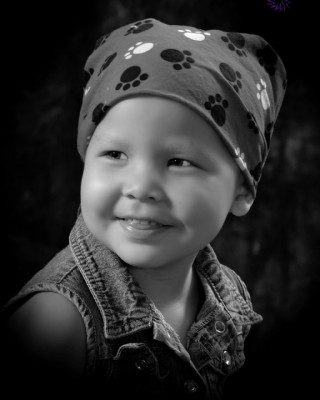 Then we became those "Other people". My 2-year-old daughter was diagnosed with cancer. Leukemia. CANCER.
What? NO! That happens to those kids on TV, not to us. My child isn't sick. She doesn't have a life-threatening illness.
She did. And at the time of diagnosis, everything pointed to the fact that her body was losing the battle with the cancer cells taking over.
In a heartbeat, in the span of a phone call, our lives were transformed. We became those people on the TV screen that you look at and think "oh, poor family, SO glad it's not us"….we were the recipients of the pitying looks at the mall…we became a prayer request.
I watched her body change, I cried bitter tears the day I took the clippers to her baby fine hair, I held her body as it fought the effects of the chemotherapy and I held her hand as they radiated her brain. I hoped for the word remission, I prayed for a cure. My heart sang when the tests came back that the cancer was gone, we've maintained her daily chemotherapy treatment for over 2 years now, chasing the beast from her body. We've prayed for her to live, we've prayed for acceptance of the uncertainty of her future.
Peyton's beating her cancer. She's winning a battle that so many don't. I will share with you that I've been to 5 funerals in the past year for children who held a part of my heart, whose bodies could no longer take the fight. Those are only the ones I know personally. Across the world cancer is stealing lives before they have a chance to be lived, destroying bodies…many make it, but will suffer the long-term effects of the chemotherapy and radiation…too many won't live through it.
Cancer is the number one killer of children…more than AIDS, cystic fibrosis, asthma and diabetes combined. Peyton is one of 40,000 kids battling a form of cancer at this very moment. In the U.S. alone, over 3000 children will die from cancer this year….there is no real statistic for how many will die from the secondary effects of the treatments….infections, organ failure, respiratory failure, secondary cancers….even 1 is too many.
Childhood cancer can affect any child. There is no known cause….no one knows why children get cancer….and it doesn't discriminate; there are no boundaries it won't cross.
September is National Childhood Cancer Awareness month, with the 13th being our big day. This is the first time that we have a nationally recognized day to honor the children who battle and survive this disease, a day to remember the lost.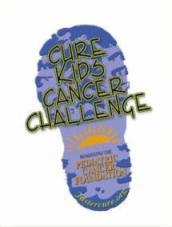 I hope that this impacted your heart. I hope that you will walk away with the knowledge that cancer doesn't just affect "other people's kids"….there is nothing keeping it from attacking a child you know and love. On the 13th my family will be walking in the Cure Kid's Cancer Challenge benefiting the Pediatric Cancer Foundation and their search for a cure. If you would feel compelled to be a part of an effort to give these kids the tools they need to win their cancer battles, you can make a donation to sponsor our team or start a virtual walking team and participate.
As a mom there is nothing I won't do to give my child a chance at life. Please join us this September in acknowledging these kids and their courage.


Anissa is a wife and mother of three young children. Her youngest daughter, Peyton, was diagnosed with ALL Leukemia in July 2006. Anissa can be found sharing her tears, laughter, struggles and blessings at Peyton's Hope Page. She is also the newest team member at 5 Minutes for Special Needs.