This post may contain affiliate links. Read my disclosure policy here.

Travel time – 20 hours. Kenya appeared before their eyes and excitement rose in their hearts. The 10 #OneMoms completed their first day of visits and have much to share.
Monday was focused on education about HIV/AIDS testing centers. We all know about the HIV/AIDS epidemic in Africa – but shockingly enough did you know that Kisumu district of Kenya is a hub of deadly infectious diseases? Not only is it the poorest region of Kenya, but it has the highest concentration of HIV, Tuberculosis and Malaria.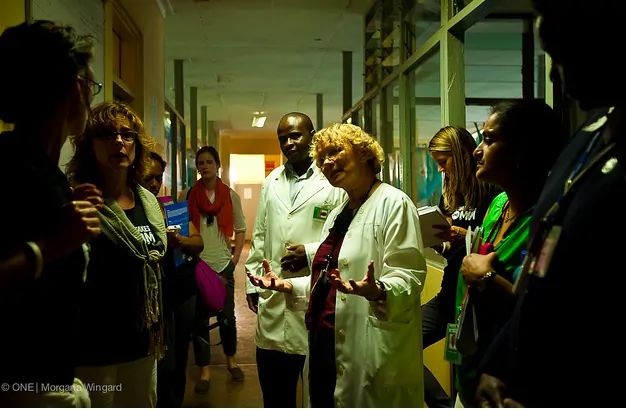 #OneMom, Karen Walrond of Chookooloonks, wrote a very detailed account of their first day in Kenya. She shared vivid photographs and heart-wrenching facts of the families there. Here is a brief explanation of the vital role the US is playing in saving lives:
We were here specifically to witness the work that the United States Center for Disease Control is doing in collaboration with the Kenya Medical Research Institute (also known as KEMRI), the scientific research arm of Kenya's Ministry of Health. On this particular day, we split up into groups of two, to shadow HIV home health care workers: KEMRI's representatives who travel throughout the region, testing families for HIV, and counseling them on how to reduce the spread of the disease. Because many of the families in the region live in relatively remote rural areas, it can be different (and somewhat discouraging) to travel the long distances on foot to get to the clinics to determine their status — and so instead, KEMRI and the CDC come to them.
Trained Kenyans travel door-to-door to test and counsel families about infectious diseases. They teach them how to use mosquito nets, strain and purify their water, and how to prevent infecting other family members with HIV.
They are making a difference. They are changing lives!
You can see the full list of mom bloggers on the #OneMoms page. Read more information about ONE and find out how you can be involved. The most important thing you can do is spread awareness. Let our government know that we must not cut funding to programs that are saving lives overseas!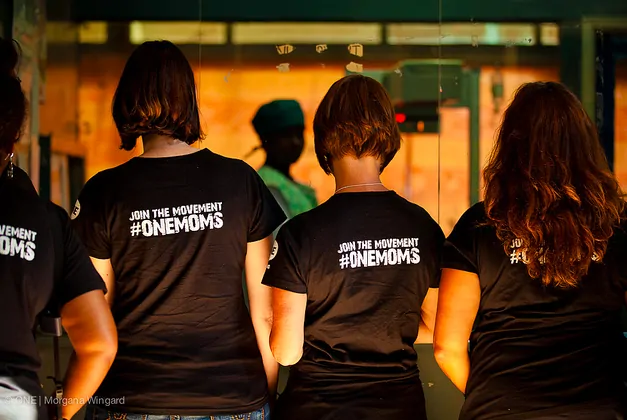 Daily Action: Today the bloggers visited health clinics that receive direct funding from the United States. Sign our petition asking Congress not to cut funding for these effective programs that are saving lives. Then ask 5 friends to do the same: