This post may contain affiliate links. Read my disclosure policy here.
Are you feeling a little "unworthy" when your Twitter stream starts buzzing about private party invites at BlogHer'11???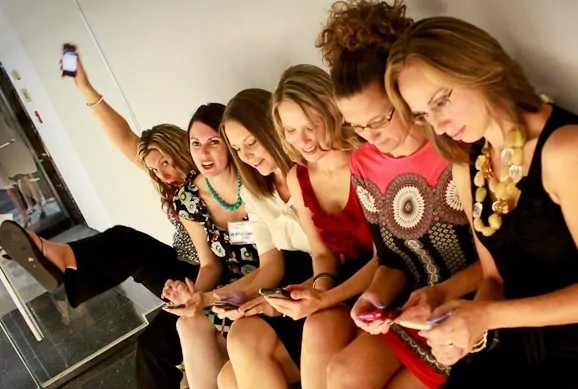 There are lists and rumors and RSVP's. The buzz before every BlogHer is what parties you are invited to and what parties you are attending.
It can literally require a spreadsheet to map out a blogger's party schedule at a BlogHer conference.
And it can leave many bloggers overwhelmed and many feeling very, very insignificant if their inbox isn't crammed with invites and RSVP requests.

But I am here to say, NO WORRIES my friends. We will ALL have a blast and we are ALL very worthy!!!

You see, to enjoy BlogHer, a blogger must first and foremost RELAX.
It can be very intimidating walking into crowds of strangers and so, with the size of BlogHer, it can often be the most intimidating of all of the conferences. (Read my 5 Tips to Make Sure You have a Blast at Conferences!)
Add in the pressure of private parties, schedules, and not knowing who is going to be where when, it can get stressful.
RSVP Needed?
Personally, I haven't mapped out my schedule yet. I have to figure out what I have RSVPd to and if there are any timing conflicts, (fortunately, there are two of us, so Susan and I divide and conquer.)
But I do know that I haven't been invited to every party and I didn't have time to go RSVP at the parties that require signing up ahead of time. I have been just too busy.
And that is OK!
It is okay to not be invited to all the private parties — or even ANY of the them.
Cause guess what? There are a TON of BlogHer parties that require NO RSVPs or invites.
The "private parties" that everyone talks about are usually brand sponsored events. They are often small and can be a fabulous chance for more intimate conversation and networking.
But they aren't the huge BlogHer legendary parties – like The People's Party, Sparklecorn, Cheeseburgher. Those everyone can go to — with no RSVPs! And there are tons of them!!! (Head over to Mom Spark for a list of Official and Unofficial BlogHer'11 Parties.)

For me, I like to go with the flow. I am a spontaneous person who really hates planning out my fun. I like it to just happen.
So, while I will have a basic idea of where I have to be when, I will also be looking for YOU and for some unscheduled BlogHer FUN.
We will have a blast people — I promise you!
New York vs. San Diego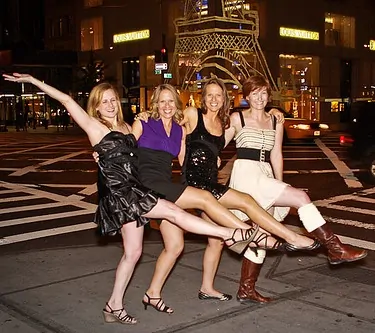 Last year in New York there were TONS of private off-site events and while we were there we asked some of the attendees "What's Your Opinion on Private Parties and Off-Site Events at BlogHer?"
I think this year in San Diego, the party scene might be different. New York was unique in that many brands and PR companies have head offices there and off-site parties and events could really take advantage of the New York location.
In San Diego, the conference is in the convention center and the BlogHer Official Parties do NOT require an RSVP.
Last year, you had to be organized ahead of time and get in your RSVPs in time to attend each official BlogHer party. I think that added to the official parties having fewer attendees which pushed more focus to the other off-site events.
It'll be interesting to see the difference this year. There are still plenty of party and event invites hitting inboxes, but I wonder if it isn't as many this time around.
So we've said yes to some extra parties and events, but we'll also be spending lots of time at the BlogHer Official Parties… and we LOVE that we didn't have to RSVP for those. Thanks BlogHer for making that change. (And, of course, a huge thanks to the official BlogHer '11 Sponsors for supporting the online community and who allow BlogHer to throw big enough parties for everyone to attend!)
What About You?
What do you think about private parties and off-site events?
Do you think BlogHer San Diego will be different than New York?
Have you RSVP'd for any private parties or events for BlogHer'11?
Written by Janice, co-founder of the Mom Blog, 5 Minutes for Mom
We love to chat with you! Tweet with us @5minutesformom and find us on Facebook/5minutesformom.