This post may contain affiliate links. Read my disclosure policy here.
What would you do if all you had worked for on Twitter suddenly disappeared?!?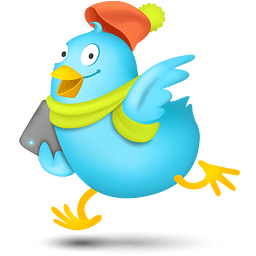 Twitter crashes.
We users all know and accept that fact. We expect it like California counts on earthquakes, Florida prepares for hurricanes, and Kansas plans for tornadoes.
It goes with the territory.
But yesterday I had a flash of what I would face if there were a social media disaster — a moment when my Twitter account, 18,000+ Twitter followers strong, was instantly wiped out.
At about 4:45pm Pacific Time, Twitter crashed. I wasn't too concerned — I know what living with Twitter is like! I merely turned off Twitter and picked up my iPhone for a phone meeting and a walk.
A couple hours later, when I returned to my computer, I logged into Twitter.
And I nearly threw up.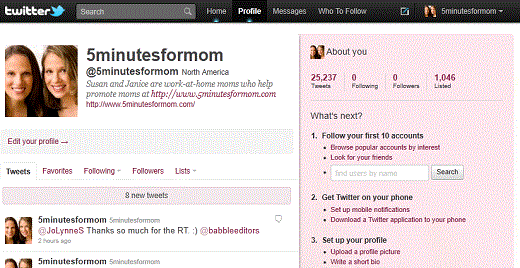 There was my account, my handle, my 25,000+ tweets, with 0 followers and 0 following!!!
I stared in complete horror — frozen and yet my mind flashing through the scenes: What had happened??? How can I fix it??? How can I go on???
CONTINUE reading at Babble's MomCrunch…
Written by Janice, co-founder of the Mom Blog, 5 Minutes for Mom
We love to chat with you! Tweet with us @5minutesformom and find us on Facebook/5minutesformom.