This post may contain affiliate links. Read my disclosure policy here.
Usually by the end of the summer, I can count a half a dozen evenings when Phil, Jackson and I have treated ourselves to fish and chips at the beach.
But this summer has been so packed with trips, camps and work, I haven't been even once – until this past weekend.
Phil was away with some friends and I had spent the afternoon at the computer, working myself into a state of starvation. When the babysitter left, I took one look at my empty fridge and decided – to the beach we will go!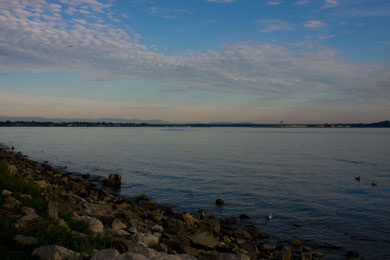 It was a beautiful night.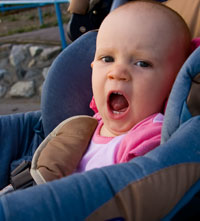 Olivia was already sleepy by the time we got there. I thought she might fall asleep before the sun set.
But she woke up enough to squirm around in my arms, begging to crawl around.
But I didn't dare let her…
Because hidden behind the picturesque scene of rocky beach and yapping seagulls, were rats! I couldn't believe it when I looked down and saw a huge tail disappear into the rocks.
But then I heard other beach goers talking about them. Apparently, the beach has a rat problem this year.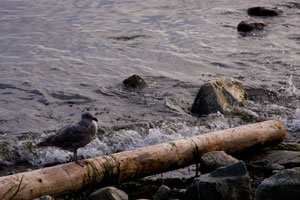 In past years, I don't remember ever seeing a rat scurrying under the rocks. And this time, it wasn't even just one tail, disappearing into a dark corner. No – these rats were everywhere. The beach was infested!
I was scared to look down at the water and the seagulls for fear I would see another tail shooting out from behind a rock.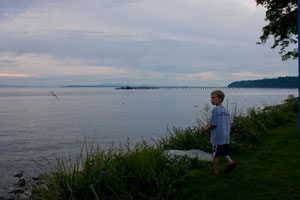 Jackson was delighted that he could horrify me with his rat hunting. I wouldn't let him go too deep into the rocky beach he usually crawls all over. But he ran around letting me know when he spotted another one.
Despite Jackson repeating the word "rat" just to see me squirm, I tried to forget about the rodents and have a good time.
After we stuffed ourselves with enough grease to last us until next summer, we went for a walk and I tried to get a photo of us together. Getting Jackson to behave for a picture – well – he has more fun torturing me by running away.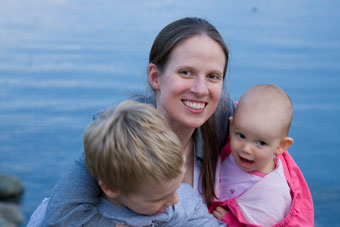 On our way back, Jackson wore me down and I gave into ice cream cones before we piled back into the van to head home – way past bedtime.
It really was a wonderful night. Hopefully, when I look back at the pictures, I will forget all about the rats.