This post may contain affiliate links. Read my disclosure policy here.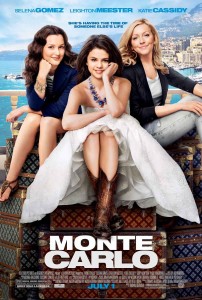 Last week I had the opportunity to participate in a group interview with Andie MacDowell about the new film Monte Carlo, and this week I got to take my 12-year-old daughter and one of her friends to see the film. I'm not sure who enjoyed it more — them or me.
This is a sweet sort of old-fashioned caper/adventure/light romance. They don't really make these kinds of movies anymore (for adults anyway), but this one sure was a crowd-pleaser. With an all-star teen cast including Selena Gomez, Katie Cassidy, Leighton Meester, and Cory Montieth, any girl over the age of nine has had opening day, July 1, marked on her calendar, but I was surprised at just how moved I was by the whole film.
I was lucky enough to go to Paris a few years ago, and seeing those sights literally made my heart ache to visit again. The cinematography is breathtaking. Monte Carlo was actually filmed on location in Europe — in Paris, Monaco, and the pre-Europe Texas scenes were even shot in Budapest! That means that the teen actors were really living out this fun European adventure.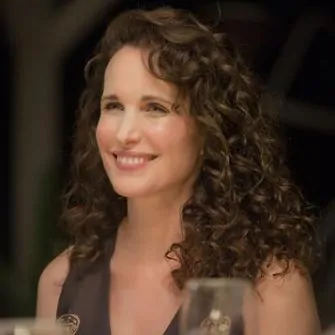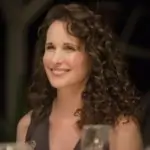 Andie MacDowell, who plays Grace's (Selena Gomez's) mother Pam, could relate to what the girls were going through — on screen and off. She grew up in a normal small town and had a dream to go off on an adventure. "I ended up going to Paris when I was 20 and having a crazy experience in Monte Carlo just like they did."
Andie MacDowell chatted with us about parenting, specifically teenagers. "One thing that I really don't understand is why teens get a bad rap. . . I was really comfortable with teenagers. I had kids at my house all the time. I set rules and regulations, and they knew that I was the leader. I enjoy teenagers. So, I had a great time with them. I really, really missed them when they left."
But even though Andie MacDowell did play the mother in the movie (in a small, but important role), you could tell the way she talked about the young actresses, that she connected with them, and not in a maternal way:
I could remember what it was like to be that age and to have the world before you and to be working on a movie that was huge. I think they all realized that they had scored big time by getting these jobs in Monte Carlo. There was a lot of joy on the set because they know that they were working on something really special.
In the end, I think that's what makes Monte Carlo such a special movie. Though I'm much closer to seeing my daughter graduate from high school as Selena Gomez/Grace did in the movie (in only 5 short years away!), and though I did appreciate what Andie MacDowell/Pam had to say to her daughter as she sent her off on this adventure, I wasn't thinking like a mom when I was watching it. I was thinking back to my own visit to Paris, and I was remembering fun trips with girlfriends and high school and college flirtations with guys we met along the way.
Do yourself a favor — take a trip to Monte Carlo this summer. I think you'll be glad you did.
Monte Carlo opened in theaters July 1. Have you seen it? Do you want to?
Disclosure: Since I participated in the webinar interview with one of the actors in Monte Carlo, I was provided with an AMC gift card so that I could see the movie, but I was not told what to say. As always, my opinions are my own (and if my daughter had her way, I would have seen the movie anyway).