This post may contain affiliate links. Read my disclosure policy here.
Happy Father's Day!
Did you spend the day celebrating the fathers in your life?
Lolli here…. This Father's Day was rather unique for us. Typically, my kids wake up at the crack of dawn on Father's Day to make sure they can catch Daddy before he wakes up. Breakfast in bed is one of their favorite treats to give Dad on his special day.
Instead, the kids wished Daddy a Happy Father's Day over the phone from our hotel room in another state. We then spent most of the day traveling back home so that we could wish him a Happy Father's Day face-to-face.
It may have been an out-of-the-ordinary Father's Day, but it was a good one. The joy on the kids' faces when they saw Daddy today and the hugs of reunion were priceless.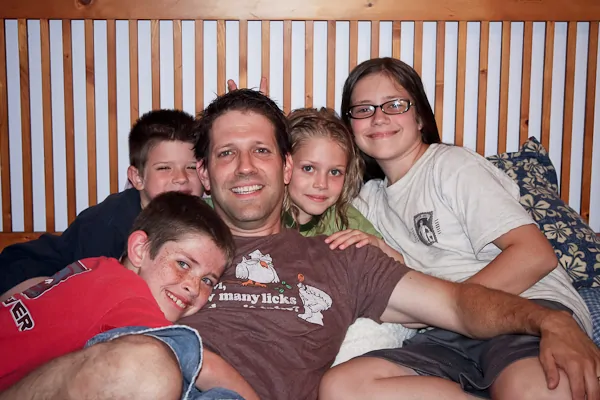 Father's Day Link Up
Did you post about Father's Day? If you have a Father's Day post you want to share, add your link to the Linky below and then visit others! It is a great way to make some new friends and find some new blogs!
We'd love to see how YOU celebrated Father's Day this year!
Add your Father's Day post URL here:
{Photo by Lolli}