This post may contain affiliate links. Read my disclosure policy here.
No mother has escaped.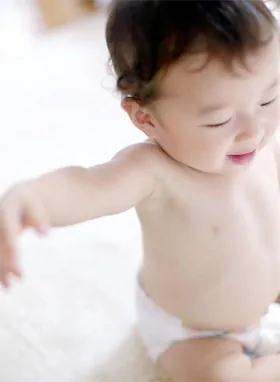 We all have been peed on, pooped on and puked on. We all have been hit with diaper disasters — we have woken up at 3am to wet sheets and crying infants, mopped up soaked car seats with whatever napkins, blankets or wipes we could find, and scrubbed our weight in onesies and baby clothes from poops that exploded out of diapers.
Most of the diaper "situations" are par for the course, standard messes that we take in stride.
But I bet almost all of us have stories of true diaper disasters — perfect storms of poop and predicaments that made us want to cry at the time, but make us laugh now that they are safely tucked away in history.
My Worst Play Date Ever

Play dates were never easy for my son. They still aren't. With a complex list of conditions, including ADHD, ODD, Anxiety Disorder, and Sensory Processing Disorder, coping with emotions, stress and learning to interact socially is tough!
Understandably, when he was young, I tended to avoid play dates unless I felt very comfortable with the other parent.
But one day, for some crazy reason, I went against my instincts, and took my son on a doomed play date.
I had met the mother while she was out for a walk and playing with her son in the green space behind our house. Our boys, both about two years old, would play together, climbing on the rocks, etc. while we visited.
The mother was older than I, having had her only child later in life. She was a yoga teacher, calm, and very "zen." Her son was also quiet and tended to play more on his own.
If you know me and my son, we are the farthest things from "zen." We are on over-drive! We are high energy, talkative and constantly moving. We did not match this mother and son, not at all.
Yet, when the mother invited us over to play at their house, I said yes. And off we went.
When we got to the house I knew things were not going to go well. My son is a very interactive child, wanting to engage and play with his friends. Her son preferred to play on his own and barely acknowledged my son's presence.
Meanwhile, I was feeling insecure, chattering away to the soft spoken, zen mother. After a respectable amount of time had passed and I was about to announce it was time for us to get going, it happened.
It was fast. I am not sure of the details, but somehow the other boy had started playing with my son's favorite toy truck and my son got frustrated and upset.
My son THREW the toy truck at the other boy!
Now, I am pretty sure the other boy's life was not in danger, but the other mother flew across the room as if protecting her son from a bullet. While hugging and checking her son for fatal wounds, she glared at my son as if the devil himself had just assaulted her child.
I flew into a flurry of apologies, taking my weeping son by the shoulders, questioning and reprimanding him.
And then I saw it — a strange, huge pile of bluish-brown something in the middle of her white carpeted living room. It took a second to realize what it was — and where it had come from!
I quickly checked my son's diaper and saw an explosion of blueberries and porridge I had fed him that morning. It was huge and had escaped the confines of his diaper and fallen down his leg and out of his pants on to her white, perfect carpet.
I was horrified!!! The mother was still comforting her crying child and clearly thought my son was a horrible child. I had to fess up to the mess and get supplies from her to clean it up. And I had to clean up my son!
After changing my son, futilely scrubbing the floor, and offering constant apologies, we fled the house.

That evening, I took my son back and made him give the boy his truck as an apology. (Considering my son's issues, this was a huge consequence for him. But I was so horrified that he had thrown his toy at the child, that I wanted it to make a big impression on him.)
And that was the last time we ever spoke. We never saw them again. The mother must have changed their route and never passed by our house. And I am left to wonder, did they have to replace that carpet???