This post may contain affiliate links. Read my disclosure policy here.
Your day is filled with chores, errands and tasks ranging from ordinary to emergency.
The trouble is each day, more piles on and soon the days blur together, pass by and we wonder where it's gone.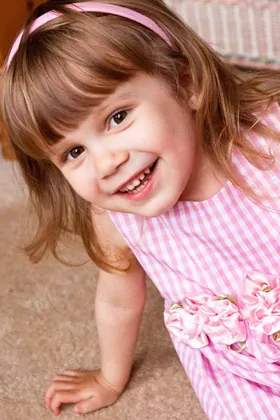 I'm on a mission to turn some of those ordinary tasks into treasured moments with my kids. (Yes, I said "some"… I'm being realistic.)
I can tend to be easily stressed by all the chores and millions of things we moms have to do, but lately I'm trying to catch myself before I hurry through the moments. Instead of rushing and stressing, I'm trying to pause and add enthusiasm and excitement to allow my girls to really enjoy our time together.
And I'm also taking more time to slow down with them and enjoy just being close. I've always snuggled with my girls tons and we all love our nightly story-time. But as Julia gets older, I'm also looking for new ways to relax together.
For instance, washing her face and shampooing her hair has often been a struggle. But the other day, I decided to ask her if she wanted me to give her a "grown-up facial" with Mommy's special face-wash-cream. I gently and slowly washed her face, calling her "Madame" and pretending we were at a fancy spa. I also have begun to give her a special head-massage while I shampoo her hair, again telling her how that's what hair dressers do at fancy salons.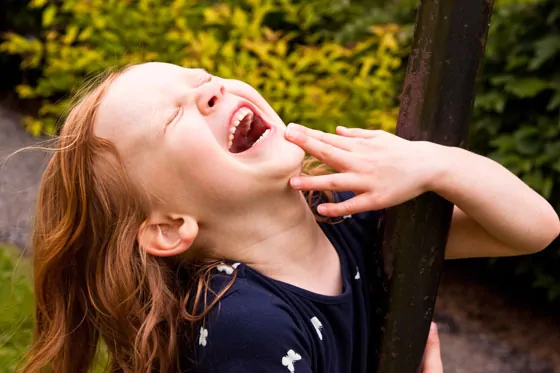 I've discovered that with a little "spin", I can turn an errand into an exciting outing for my 3 and 6 year old girls.
The other day I needed to buy a couple new summer dresses, shorts and sandals for my girls. Summer hit here suddenly and I was caught with almost nothing suitable for the girls to wear. Often, I would go on my own or just take my 6 year old with me as it's usually much quicker and stress-free.
But I decided I'd turn this errand into a "special shopping trip with Mommy". Julia, who often comes with me, wasn't on board at first. She started whining that she wanted to play with A.J. (Janice's dog) instead.
My inner frustration started to build and I said, "Okay, I can call a sitter and have them watch you at Auntie's and just take Sophia shopping." Of course, she wasn't going to go along with that so we continued on our way.
The girls were a little unruly in the store, but I decided to be ultra-relaxed and just go with it. The store was almost empty and I let them pick out one dress each. I then scooped up a bunch of on-sale t-shirts and shorts.
As the girls were losing attention, I suggested in a super-excited voice, "Okay, who wants to be just like a grown-up and TRY-ON their clothes in a CHANGING ROOM?"
(I usually just grab items in their size and trust that it'll fit.)
After a quick stop into a shoe store to get Julia some "fancy new sandals to wear with her fancy new dress", I asked the girls if they wanted to continue our "Shopping Date" with "Going Out For Dinner".
Again I made a big deal saying, "Girls, do you know we are on a Shopping Date. This is what grown-up ladies love to do with their friends… Go shopping for dresses and shoes and stop for a bite to eat."
Julia's eyes lit up… "A Shopping Date?"
We ate at a simple little place called "The Pita Pit", but with a touch of extra enthusiasm from Mommy, the girls felt like this was a huge deal. As Julia finished her food, she proclaimed, "This is the BEST dinner EVER." She went on to say that she'd had such a fun day that it felt like a weekend day, not a school day.
I smiled and tried to memorize the moment and file it away to remind myself to keep turning simple tasks into special memories with my girls.
5 Tips to Transform Ordinary Tasks Into Treasured Moments with Your Children
Instead of rushing through the day, look for ways to add enthusiasm and excitement into everyday tasks.

Take an ordinary ritual, such as brushing your child's hair, and make it a special bonding time.

Allow your children to be decision makers, contributing to the choices of the day.

Add the mystique of "being like grown ups" to make moments magical.

Be flexible and make the best of having to change your plans based on your kids' needs.

How have you turned ordinary tasks into special times with your children?
We'd love to hear your ideas… leave us a comment below.