This post may contain affiliate links. Read my disclosure policy here.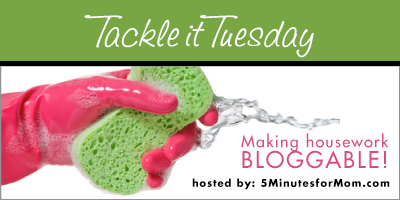 Today we have another guest Tackle from Kati Chevaux, the Editor at Cozi.com, the #1 most popular family organizing app.

Read Kati's earlier tackle with tips on managing your to-do lists here.
Do you use an online calendar or calendar app to keep track of your family schedule? If you do, you get to take advantage of a little secret to help you stay on top of important dates.
That secret is using Internet calendars to import holidays, the weather forecast, gardening task, moon phases, sports schedules, and more, right onto your calendar. And the best part is that someone else manages these calendars for you! All you need to do is import one or more (that's easy) and then view the information right on your own calendar.
Here are some examples of Internet calendars (or iCals as they are also called) you might
want to add to your own calendar.
Weather
Wunderground.com is one of a few weather sites that offer a weather calendar so you can see the daily weather report right on your calendar. Go to your city's page on wunderground.com and find "download iCal" in the share menu, along with Facebook, Twitter and RSS feed icons.
Gardening
Want to remember when to plant, when to prune, and when to harvest? Search for your region's gardening Internet calendar, or use a general gardening guide from Martha Stewart.
School calendars
Our Cozi online calendar let's you import your child's school calendar so you can always have that early dismissal day or spring break week on your horizon.
Cozi also offers a Family Movie Release Dates calendar, holiday countdown calendars, a back to school countdown calendar, and more.
Cleaning the FlyLady way
Looking to keep your home and life organized? The FlyLady offers her Zone cleaning calendar and Missions as an Internet calendar. Find information on this page.
Want More?
Check out iCalshare.com for a large variety of free calendars to import. You'll find holiday and religious calendars, music events, moon phases and even a calendar listing the events in American history.
Have fun!
Mom Bloggers — what are you tackling this week? Link up your Tackle it Tuesday post…
Tell us what you're up to with all your other tackles… housework and otherwise… add your link to your tackle in the Linky below!
We are making housework bloggable — Each week on Tuesday, we are posting before and after pictures of a project or trouble area that we tackled this week.

Find out more about Tackle It Tuesday here.
The project can be little or big – whatever you want.

Basically, Tackle It Tuesday is about giving ourselves incentive, deadlines and satisfaction in getting our household tasks done.

(It doesn't even have to be housework… just whatever is on your To Do list.)
If you tackled a project this week, just add a comment and add your link below.
Here is a fun thumbnail linky:

And here is a basic linky if you prefer your linkies the good old fashioned way!

Written by Guest Contributor Kati Chevaux, Editor at Cozi.com for publication at 5 Minutes for Mom.