This post may contain affiliate links. Read my disclosure policy here.
Recently there was an article posted on Oprah.com about "How to Eat Fabulously on $40 a Week," and since I just returned from a four day trip to find my freezer just busted, I figured I would try to go out and buy groceries for the week for around $40 myself, which also required that my items not be from the frozen food section.
This could be a challenge.
First, I decided to look in my pantry to see what I already have and how I could get creative. And since "fabulously" means to me also, "healthy," (and also since I may or may not have partaken in the bacon buffet while on said trip – which means EXTRA healthy), I will have to get creative with the following items I found in my pantry, fridge and bread box:
whole wheat spaghetti or penne pastas, instant white rice (realizing now that my pantry is quite bare because I don't usually shop before trips)
canned peas, corn, black beans
panko bread crumbs, two loaves of bread that were in the freezer that could make bread crumbs if I don't get a freezer soon, and white flour "Banderita" brand tortillas that are 80 calories a tortilla and that's why I like them.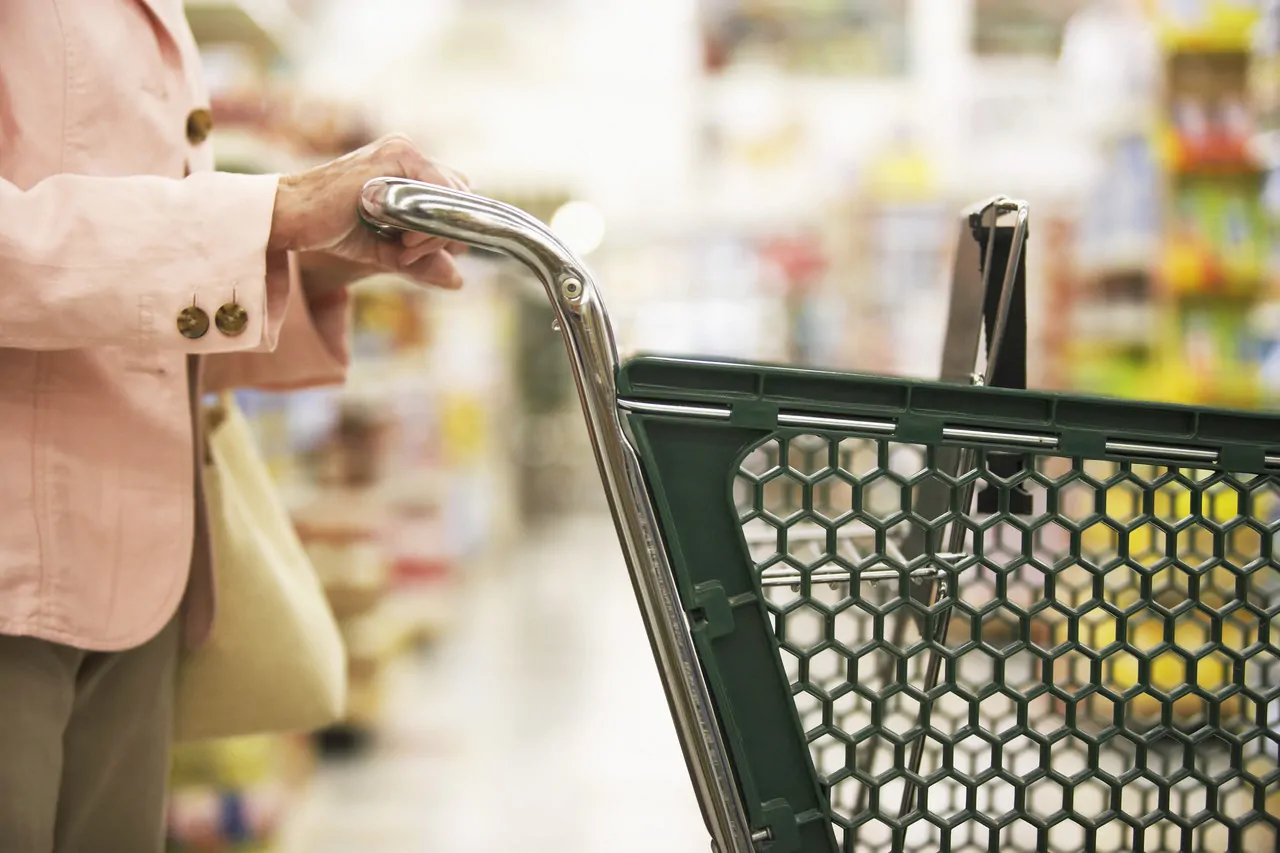 OK. Not too shabby. So I have some items to work with here, which leads me to my first tip (followed by a few more):
Get creative what you have and take an inventory of your fridge and pantry.

You may not have my items, but chances are you have something in your house. So when you see what you have, you can think about the combination of items you can make with all of those things.

With what I have, I see some Mexican things happening here and also with the breading (which is the lowest calorie Panko breading I've been able to find at 110 calories per 1/3 cup) I can make chicken or fish and pair it up with the pasta or rice. All of these items will make good dinner/lunch leftovers.

Fill in the blanks.

When you see what you can make with your combinations, start filling in the blanks with the items you need and go after them in the least expensive way possible.

For instance, getting a whole chicken and removing the skin might be cheaper than individual chicken breasts. Or frozen chicken breasts could be cheaper than the store-brand. Ground turkey might be cheaper than lean ground beef, but go with where ever the sale is.

COUPON!

Yes I clip coupons but I will warn you: I am not the coupon-clipping-ista that lots of other couponers are. I am good, but not the kind of good that will walk out of the store with $400 worth of groceries for $5.

I still don't know how they do that. But I have found helpful couponing websites like: Southern Savers and the Krazy Coupon Lady, which will not only show you how to coupon, but will give you the links to printable coupons which you can stack with your store's coupons and competitors coupons (yes at many stores, you can use all three — the store, the manufacturer AND the competitor coupons!)

Since you are a mom, it is very likely I am telling you news you already know and you may already even be a master couponer, however, I have just been let in on this secret since about January or so, so this is the perfect place to share your couponing secrets and resources with all of us!

So now you have your inventory and your coupons and now it's time to: make your official list! Fill it in with your snacks, breakfasts and lunches. I always start with dinners because they tend to be the most expensive.

Sandwiches and breakfasts are much cheaper in my house of four. And since I have a massive amount of bread from my dead freezer, I am sure that we will be doing sandwiches galore.

Make use of your local farmer's market. My grocery store charges way more for things like peppers, squash and cantelope than the local farmer's market.

Make a meal plan! Here is my sample:
Monday: Crockpot chicken tacos
Tuesday: Breaded tilapia, cooked white rice and peas
Wednesday: Quinoa Mexican Bake, a variation of this recipe which for me is really just layers of cooked quinoa, black beans, corn, canned tomatoes and cheese, baked on 350 for about 20 minutes ! (No spices, but just because I'm lazy and cheap. But it's still good and the kids love it!)
Thursday: LEFTOVERS! Smorgasboard! Wahoo!
Friday: Sandwiches for kids (DATE NIGHT FOR HUSBAND AND ME!)
Saturday: Pasta and sauce
Sunday: Leftover pasta and sauce (sometimes I will do "fried spaghetti" where I will put it in a pan with a slice of american cheese and fry it up with a pat of butter. A few more calories than normal, yes, but yummy. Everyone loves this.)
Breakfasts will be cereal and tiny quiches and whole wheat toast, oatmeal from the pantry; lunches are turkey sandwiches, PB&J, or grilled cheeses (which we already have) with bananas, watermelon or baked chips and salsa for snacks.
Here is my sidenote for breakfasts: Make them ahead. Buy a big carton of generic eggbeaters and using milk, a little lowfat cheese (perhaps some frozen spinach that is no longer frozen — oh wait, that's just me) and make tiny crustless quiches or one big frittata (these are recipes I have posted on my blog and elsewhere).

You can refrigerate these and heat them up the next few mornings to make several breakfasts. Also, buy cereal that is on a buy-one-get-one deal and use a coupon (or three) for it.
After shopping, my grand total was:
$47!
Not too shabby for a quicky trip to the store! Let's quickly do the math: 3 meals a day x 7 days = 21 meals x 4 people = 84 meals. Oh, that's about $1.78 per meal.
(If I did the math right. I'm not good at math.)
And I actually didn't use any coupons this time! Just imagine what coupons would have done! For more tips from Oprah, you can check out her article: "How to Eat Fabulously on $40 a Week."

Christie O. is a mother of two boys ages 5 & 3. Since leaving her job as a news producer to stay at home with the kids, she's found a love for triathlon through her post-partum weight-loss journey.

She blogs about her adventures in motherhood and fitness at Average Moms Wear Capes and also now works from home as a writer for a triathlon and running website & magazine.