This post may contain affiliate links. Read my disclosure policy here.
Lolli from Better in Bulk sent me an email this weekend chuckling about how her youngest son's birthday party made her think of Susan and me since we are Rayovac bloggers and often blog about batteries. We have written before about how important batteries are to gift giving — and so I asked Lolli to share her cute story too so we all remember to include batteries with those battery operated gifts!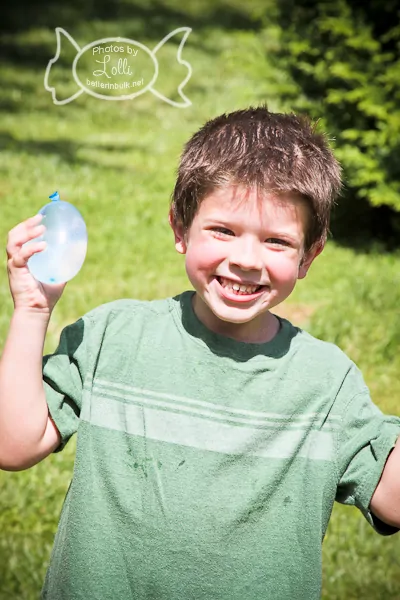 AJ turned 6 last week and despite my dislike for big parties, I agreed to throw him an outdoor carnival birthday party. It was exhausting. I noticed that a few of the neighbor kids didn't make it to the party, including one little girl who lives in our court and had specifically told me that she had gotten AJ a present last week.
So when the neighbor girl showed up at our door on Sunday morning with a brightly colored gift bag, I wasn't surprised. AJ was thrilled to open the present, and even more thrilled when he saw the remote control car inside the bag. When I took him birthday shopping last week, he had his eye on a few remote control cars, but he opted for another toy instead. How perfect that the neighbor would get him exactly what he wanted!
It took some work (and help from big sister) to get the car out of the package, but it wasn't very long before AJ was searching for batteries. He stuck a few batteries into the car and then another few into the remote, then came to me with a sad face.
"It's not working, Mom!"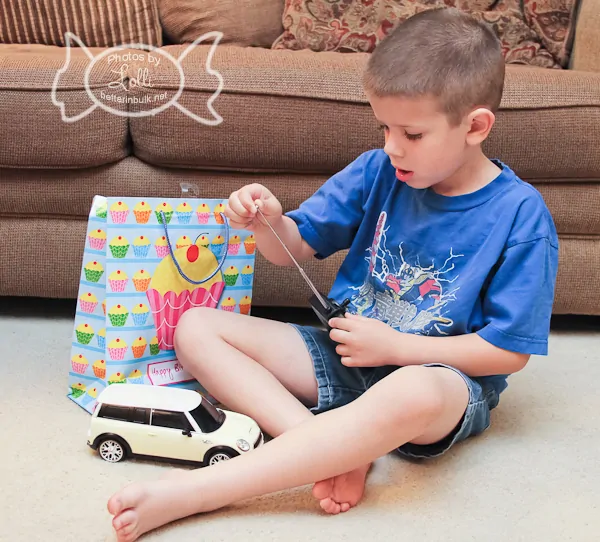 The remote control needed a 9-volt battery….and we were all out. The car sat still with it's lights shining, waiting for a command that was not coming. Because we were getting ready for church, I couldn't run out to the store and pick up the needed 9-volt battery. And so AJ sadly put his new car back in the bag and went to play with something else.
How often have your kids missed out on playing with a new toy because you didn't have the right batteries to fuel it?
Please Note: We are Rayovac Sponsored Bloggers. You can find coupons and more at Rayovac's Facebook Page.
Written by Janice, co-founder of the Mom Blog, 5 Minutes for Mom
Tweet with us @5minutesformom