This post may contain affiliate links. Read my disclosure policy here.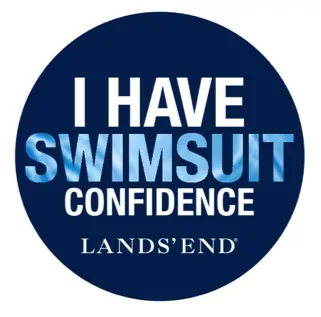 Save the Week to Tweet! – May 23 – 27, 2011
Join National Swimsuit Confidence Week and Save The Week to Tweet
Announce and Display Your Swimsuit Confidence for a Chance to Win a $500 Lands' End Gift Card
Celebrate women of all shapes and sizes and inspire them to have fun this summer by taking part in National Swimsuit Confidence Week. Lands' End together with 21 real women from Curvy Girl Guide (www.curvygirlguide.com), will launch the first National Swimsuit Confidence Week May 23 – 27, 2011. You can be a part of this nationwide effort to inspire women to get off the beach chair this season with confidence.
Here's how you can participate
Get the Twibbon – Go to http://twibbon.com/join/I-Have-Swimsuit-Confidence-2 and display the "I have swimsuit confidence!" Twibbon on your Twitter profile photo. Send a tweet to @LandsEndPR proclaiming "I have swimsuit confidence!" #landsend for a chance to be entered to win a $500 Lands' End gift card – winner announced May 27.

Participate in a Week of Tweets – Mark your calendar each day May 23 – 27, 2011 from 12:00 – 1:00 p.m. CDST so you can join in the series of National Swimsuit Confidence Week events on Twitter. Follow @LandsEndPR and tweet at #landsend. We will be announcing exclusive swimwear promotions, giving away great prizes and inspiring women to embrace their swimsuit beauty.

Bloggers Join the Movement – On May 23, 2011, 21 women from Curvy Girl Guide will show off their swimsuit confidence by posting a photo in a 2011 Lands' End Swimsuit. You can join in by posting your swimsuit photo on May 23, 2011 to inspire your followers – send a link to for a chance to win one of five $100 Lands' End gift cards.

Spread the word, join the movement and embrace your swimsuit confidence this summer!
Disclosure: We are working on a paid campaign with Lands' End to promote this Swimsuit Confidence program.