This post may contain affiliate links. Read my disclosure policy here.
ANNOUNCEMENTS
Don't forget to submit your entry to An Island Life's Group Writing Project before midnight July 16th. The theme is "How To . . . " A random winner will receive $30 to Amazon.com.
You're all invited to a baby shower for Mamanista! There will be games, presents, and prizes for everyone! You have until July 17th to join in on the festivities.
If you live within the New York area, you could be the lucky person to win a Mommy Make-Over courtesy of GoodyBlog! Deadline to enter is July 17th.
Mel, A Dramatic Mommy is hosting a couple of upcoming carnivals. One on the 15th for current books you're reading and another on the 22nd for football fans. Stop by for more information.
CONTESTS & SWEEPSTAKES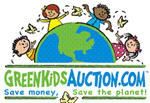 Green Kids Auction is hosting the "Stroll into Autumn" Sweepstakes where some very lucky people could win an Eco-Roddler Stroller ($3500), Limited Edition Wee Generation Baby Bag ($200), or a Swaddle Blanket & Baby Basics Gift Set from Ja*lu ($138). Deadline to enter is Oct 15th.
BLOG GIVEAWAYS
For Everyone
Just for Women
Just for Kids
Baby Essentials
Home & Garden
Books & Music for GrownUps
GREAT READS
If you would like to have a post on your blog featured in 5 Minutes Around The Blogosphere, please send us an email with the actual link to your post at features5minutesformom at gmail dot com and we'll see if it can be arranged.
Kailani can be found at An Island Life, An Island Review, & Island Baby Boutique.