This post may contain affiliate links. Read my disclosure policy here.
Good-bye Emma Grace…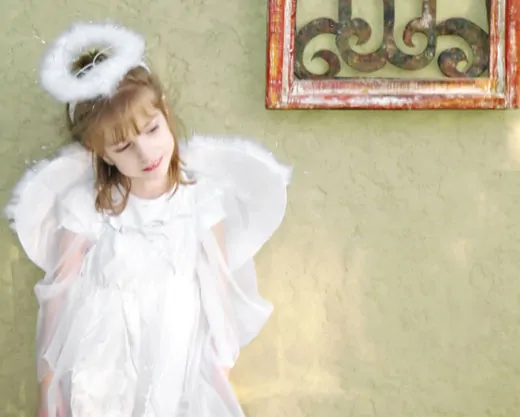 Heather George was one of our early blogging BFFs, and her precious Emma Grace was my son Jackson's first blogging friend.
Although none of us ever met in person, it was before the days of blogging junkets and conferences, we were tied together by emails, phone calls, blog posts and prayers.
Heather started our first sister site, Faith Lifts, which eventually became 5 Minutes for Faith. She also was our go-to designer, designing our very first Ultimate Blog Party banner. (In fact, I phoned Heather minutes after I had the idea of creating the UBP — telling her my plans even before I was able to get a hold of Susan!)
But, four years ago, as if the trials their family had faced with their precious Emma's terminal Mitochondrial Myopathy weren't enough, Heather found out she had a cancerous brain tumor.
We were all devastated and in shock. How could this happen to their family — hadn't they suffered enough?!?
Heather endured brain surgery, radiation and chemotherapy, while her incredible husband and family rallied to look after her and her three children.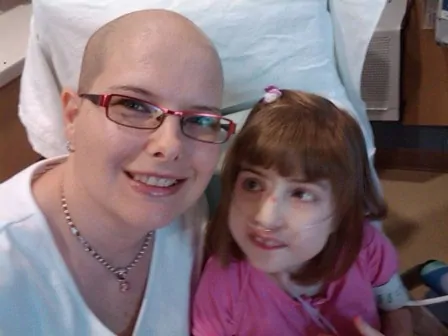 Just as her daughter Emma fought, surviving a heart transplant at 4 months old and living for years that doctors didn't think she had in her with terminal Mitochondrial Myopathy, Heather beat cancer, even her latest MRI coming back clear.
But, Emma's body could only hold out for so long.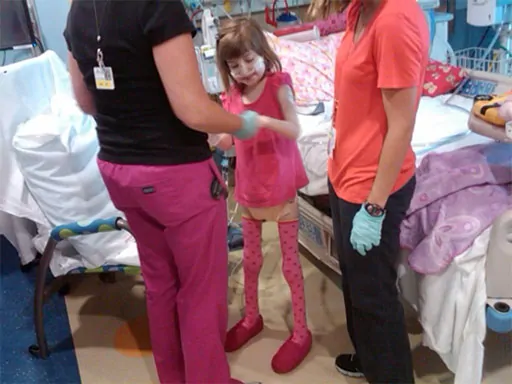 After more than nine years of medical interventions and miracles, Heather and her family said good-bye to their angel Emma Grace, at 7:15pm on Good Friday.
"Emma passed away on Good Friday 2011.

She died of Congestive Heart Failure, truly a broken heart. The decision was made to turn off the machines after 7+ weeks in ICU. I cannot describe the roller coaster that our family has been thru, and continues to go thru. I can however describe the unfailing love of our Savior, and the unconditional support of our family. Despite our heartache and hardships, we have been blessed beyond our wildest dreams.

There are still days that I am angry, hurt and wave my fists at God. But I also have come to realize that none of us are promised a tomorrow, and today is way to precious too waste on frivolous emotions. I look at my daughters life, and I see the epidemy of Gods Love…..

and that gets me thru each day." — Heather George, EspeciallyHeather.com
Susan and I are aching for Heather and her family. Sometimes this world just hurts too much, the agony is just too much to bear.
But we know that Heather and her family have incredible faith and strength, living in the power and redemption of Christ. They are desperate to hold their angel again, but they are comforted that she is healed, whole and with Jesus.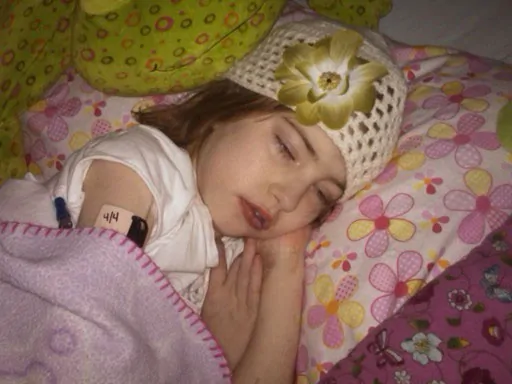 We love you Heather. We miss you Emma Grace.
Please send Heather and her family your love, thoughts and prayers. You can find her at EspeciallyHeather.com.
Written by Janice Croze, Mom Blogger and 5 Minutes For Mom Co-Founder