This post may contain affiliate links. Read my disclosure policy here.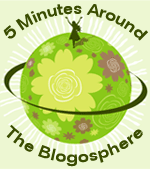 ANNOUNCEMENTS
About.com is looking for dedicated and knowledgeble people interested in joining their guide team. For a list of current openings, stop by their job postings located here.
The Editor of Mother Verse is looking for submissions for a proposed book entitled "Mothering Out Loud: Moms Tell the Truth About Blogging it All". Queries will be accepted through July 15th 2008 and should be no more than 300 words explaining your proposed angle, a brief bio, a link to your blog (or places you blog) and why you feel your work should be included in the anthology. For more informations, requirements, and a list of possible categories, stop by Mother Verse today.
Thinking of going back to school via online classes? eLearner.com has recently announced "Project Working Moms 2" – a campaign that offers working Moms a chance to go back to school with a fully paid scholarship to online colleges and universities. For more information or to apply, stop by before August 31st.
CONTESTS & SWEEPSTAKES
Were you proposed to in a funny or especially romantic way? Enter your story and you could win $500 to Zappos.com sponsored by OK! Magazine & Capessa. Deadline is July 23rd.
BLOG GIVEAWAYS
COOL WEBSITES
In conjunction with MyProductAdvisor.com, CarMax.com has launched a cool new tool where users can enter data about what they're looking for in a vehicle and get a list of recommendations that's specific to them and available for purchase through CarMax. This site also allows you to search for vehicles based on safety ratings, customer and expert reviews, and a lot more. If you're looking for a new car or would like to sell yours, stop by CarMax today.
Last year, we shared with you the HERO Youth Ambassador Program where a select number of teens from across the U.S. and Canada vie for a chance to travel to Africa and work on Protecting Futures, a program by Tampax and Always to help girls stay in school during menstruation. Well, the 2008 Ambassadors have been chosen which includes Natasha Clark, a native of Coldstream, BC who will spend her summer in Africa along with 21 other teens working on Protecting Futures. To learn more about Natasha and the other 2008 Youth Ambassadors or to help support Natasha by visiting her personal page and making a monetary donation to help fund her mission, you may visit http://www.heroaction.org/site/c..gpIPKZOAJoG/b.3750887/. Congratulations to all the winners!
GREAT DEALS
Barnes & Noble is currently holding their annual Summer Reading Program where kids can earn a free book by reading at least 8 other books this summer. Click here for more information.
Get a free Thomas Wooden Engine with this printable coupon from Toys-R-Us.
Here's a printable coupon for 40% off one item at Michaels. It says reproductions are not accepted but I was able to use my copy recently.
If you would like to have a post on your blog featured in 5 Minutes Around The Blogosphere, please send us an email with the actual link to your post at features5minutesformom at gmail dot com and we'll see if it can be arranged.
Kailani can be found at An Island Life, An Island Review, & Island Baby Boutique.