This post may contain affiliate links. Read my disclosure policy here.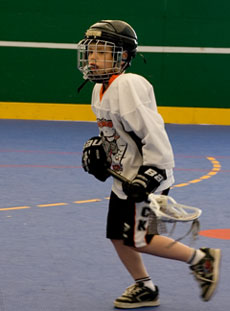 In Canada, we arm our children with sticks in the name of sport.
My husband, Phil, is from Quebec. In true Québécois style, he was raised Catholic, played hockey almost every day of his life – and yes, ate poutine and tourtière.
While we live far from Quebec and our ponds never freeze in winter, Jackson, like his Dad, loves hockey. But Jackson has another passion too – lacrosse.
This was Jackson first year playing lacrosse, but it instantly became his favorite sport. He loves it! I will be sure to look for lacrosse gear by Warrior for his next season.
His second to last game of the season starts in less than an hour, so I am going to post and run. I don't want to miss it…