This post may contain affiliate links. Read my disclosure policy here.
Janice here…
I'm in New Orleans at the amazing Mom 2.0 Summit. It's fabulous as always.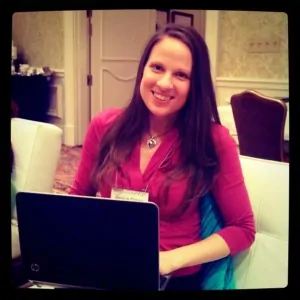 The only trouble is there are too many fantastic panels happening at the same time while I don't have the power to split my body into multiples to attend them all. And Susan isn't even here for us to use our twin power to hit two at a time.
Yes, it is nice to at least have one sort-of clone in life to double my productivity… sometimes I feel almost a little guilty to have such an advantage.
And talking about lucky advantages, I've got another confession of my good fortune here at this event…
While outlets and power strips are few and far between, I'm click-happy on my new HP. Yes, please don't hate me — even Susan is jealous about this one — HP sent me one of their new lightweight but ultra-powerful laptops to test out at the Mom 2.0 Summit.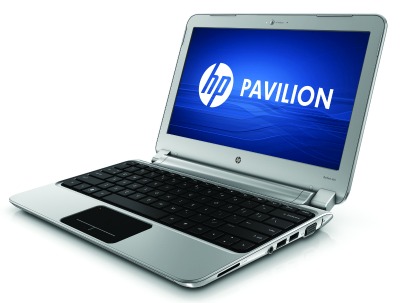 I've installed all my regular applications including Microsoft Office and my can't-live-without Lightroom and I'm cruising along without a worry of recharging my battery — I get 9 hours!
This little baby has the power of a notebook with the mobility of a netbook. (Well, I suppose "little baby" isn't its real name… Officially she's known as HP Pavilion dm1 with VISION Technology from AMD.)
Ladies, it even fits in my purse!
As it seems to be the case at every conference, the wifi here is terrible… I really can't understand why hotels cannot master decent wifi. Seriously? We're trying to WORK here!!!
But, despite the crappy Internet connection and my inability to clone myself at will, I'm loving Mom 2.0 and HP.
YOU Can See My Mom 2.0 Presentation Too
And by the way, I'm going to be speaking tomorrow morning with Melissa Hourigan.
Our presentation is Media Mashup 2011: Using a Variety of the Latest Media to Enhance Your Site and I'm going to publish it here on 5 Minutes for Mom!
I'm still scrambling to finish off my slides, but when I'm done I'll upload it HERE for you to read at home.
I wish you could all be here with me… and I wish I could give each of you an HP laptop… but I'll do the next best thing. We're going to give away one of these fantastic HP's in our upcoming Mother's Day Giveaway starting next week.
So stay watching our RSS feed, our twitter stream and get on this email list so you make sure you don't miss your chance to win.
And hang out for a bit with us on the #Mom2Summit twitter stream. We're trying to follow those who are tweeting there. (Susan is also joining the Twitter #Mom2Summit conversation from home.)
Tweet with you soon,
Janice Croze, Professional Mom Blogger and 5 Minutes For Mom Co-Founder
Thank You To Janice's Conference Sponsor

Limos.com, the world's largest online marketplace for chauffeured transportation, is the "Expedia" of ground transportation.

Using exclusive search technology, Limos.com enables leisure and business travelers to easily compare and book pre-screened car services at specially-negotiated discounts of up to 40% off standard rates.

The prices shown on Limos.com are all-inclusive, even of the driver's tip, so when your trip is complete there's nothing to sign or review – everything is taken care of when you book your car online.