This post may contain affiliate links. Read my disclosure policy here.
Please note: This post is part of our series as Rayovac sponsored bloggers. But that doesn't mean you shouldn't read it. It is interesting, if I do say so myself. I just thought I would give you a head's up at the start of this one, since it takes a few paragraphs before Rayovac enters the discussion.
What influences your buying decisions? Is it cold hard cash… or something else?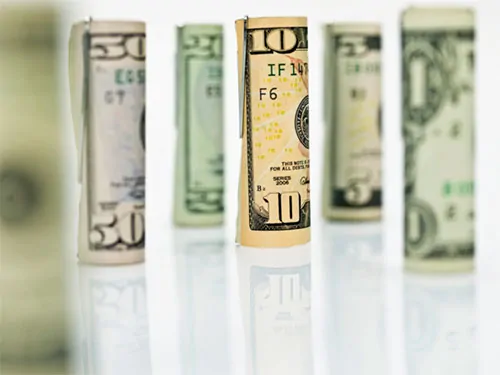 Isn't it funny how we grow up with certain marketing messages ingrained in our psyche?
These effective advertising campaigns made significant impressions on our young minds. Sometimes the messages were huge — McDonald's makes you happy. Sometimes they were smaller — Coppertone will give you the perfect tan.
One marketing message that stuck with me into adulthood was that Duracell batteries lasted longer than other batteries. My parents reinforced this message by usually buying Duracell and so, when I started purchased batteries as an adult, even the Energizer bunny couldn't keep me from reaching for Duracell.
However, the good ole dollar eventually won out. If Energizer was on sale, Energizer it was. I mean, marketing can only do so much.
And then I started purchasing Rayovac batteries and flashlights because they were always a better price. And they seemed to last just as long. I mean, who can really tell, right?
So, when we started working with Rayovac, I was happy to support a brand I regularly purchased for my family. But, what I didn't expect to learn was that Rayovac batteries actually last as long as Duracell and Energizer.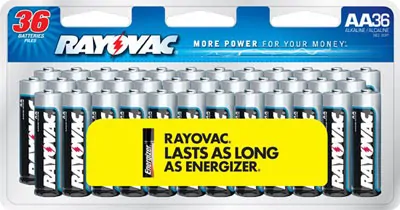 Huh? Really? Okay — so why was I spending more when I didn't have to!?!
Now, as I regularly reach for Rayovac, I chuckle about how marketing plays such a big role in our buying decisions, even marketing messages we heard as kids.

As an adult, trying to make the wisest financial decisions for my family, getting the best product at the best price is one of the most important components of my buying decisions. If I can get a high quality product at a better price, I am generally sold.
What about you?
What effects your buying decisions? Is it brand loyalty, price, sales, coupons, company ethics? Or a combination of it all?
Please Note: We are Rayovac Sponsored Bloggers. But as I said, I have been purchasing Rayovac for years. And as usual, everything I write is 100% my own opinion! BTW, you can find coupons and more at Rayovac's Facebook Page. Cause saving more cash is definitely nice!
Written by Janice, co-founder of the Mom Blog, 5 Minutes for Mom
We love to chat with you! Tweet with us @5minutesformom and find us on Facebook/5minutesformom.