This post may contain affiliate links. Read my disclosure policy here.
Since Janice and I have been blogging for Rayovac, we've talked a lot about all the fun gadgets and toys our kids use that keep us changing batteries all the time.
So it got me wondering… what about all the NOT-SO-FUN electronics that still keep us changing batteries?
What your least favorite gadget that takes batteries?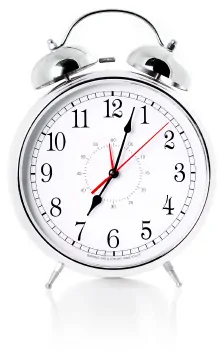 Mine is an alarm clock!
I hate alarm clocks. Likely because I hate their intent… to wake me in the morning. I do NOT like mornings.
(And yes, for an alarm clock I use a battery operated one as several times a year trees knock out power lines around here.)
But for the last five years, I haven't had to worry so much about alarm clocks…
My little girls Julia and Sophia ensure I wake up every morning — and often earlier than I'd like.
So what about you? What's Your Most Hated Battery-Operated Gadget?
Oh and remember…
To ease the pain of buying batteries for such gadgets, grab a coupon for Rayovac batteries here.
Please Note: We are Rayovac Sponsored Bloggers. You can find coupons and more at Rayovac's Facebook Page.
Photo credit: zert.sonstige_2008 on Flickr
Written by Susan, co-founder of the Mom Blog, 5 Minutes for Mom
Tweet with us @5minutesformom