This post may contain affiliate links. Read my disclosure policy here.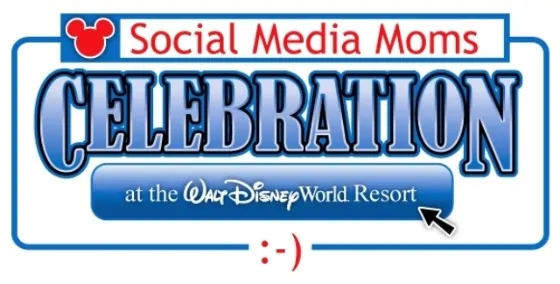 Susan here…
Guess where I am?
I'm on my couch!
Where's my twin sister and co-blogger Janice? At the Disney Social Media Moms Celebration.
(Why am I not there? Well, it's not really important… various reasons like I couldn't afford to fly my girls there and we have too much work to do getting ready for the Ultimate Blog Party. And because Janice is the one who does most of our work with Disney planning the event, she needs to be the one who goes etc.)
Am I jealous?
Well, maybe a little… but not in a real, "Grrrr… I'm so jealous, I should be her" type of way. LOL
And if you're also NOT in Orlando at the Disney Social Media Moms Celebration 2011, but you wish you were… don't get "oh-it-sucks-to-be-me", "hit-unfollow" kinda jealous. Sure, you can think, "Wow, I wish I were there. Maybe I'll try to save up for a trip to Disney soon… or go to another conference sometime… Maybe I'll get lucky and score a ticket next year."
But don't waste your own happiness and productivity getting jealous. And don't lose Twitter Friends over it as this NY Times article suggests some jealous Twitter users do when they feel left out of a party.
Disney Social Media Moms Celebration is amazing for those lucky bloggers who landed a ticket before they sold out, but it's bigger than that. Way bigger…
This conference is hosted by "one of the largest entertainment-related conglomerates on Earth" and it is 100% dedicated to MOM Bloggers.
Do you get the significance of that?
This enormous and powerful company recognizes that we moms — who are blogging about everything from breastfeeding to branding a business — are also powerful.
And they are teaming up with us!
Yes, there were only a limited number of tickets which sold out fast so only a few hundred mom bloggers get to be at the conference, but the point of the event is not that a subset of mom bloggers got to indulge in the deliciousness that is Disney World.
The point is that Mom Bloggers have become a powerful group that's growing in size and influence… and Disney recognizes us and is celebrating our success with us.
That's very cool.
While I won't argue that I had an amazing time last year at the first Disney Social Media Moms Celebration and I'd love to be there right now… I'm not focusing on the fact I'm not at the party… instead I'm happy it is happening and I'm celebrating virtually with those there and learning from the tweets and live blogging notes from the conference sessions.
What can you do right now?
If you want to attend future Disney Social Media Mom Celebrations, get on this email list to be notified as soon as dates are announced.

(This won't guarantee you a spot, because these conferences sell out faster than Justin Bieber concerts, but you'll be in the loop. )



Watch the #DisneySMMoms stream on Twitter and follow those who are tweeting out insightful notes and lessons they're learning.

Read blog posts where attendees have live-blogged or taken session notes.

(Attendees please link up your posts here.)


And then, get ready for the completely virtual — all can attend at no cost — Ultimate Blog Party 2011.
Because conferences and live events are a blast — and I hope you all get to attend one soon — but really what blogging is all about is… yes, you got it… blogging!


Written by Mom Blogger, Susan Carraretto, co-founder of 5 Minutes for Mom
Make sure you are on this email list, so you don't miss out on anything!