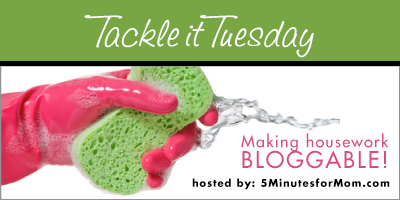 There were just TOO many shoes…
Things had gotten seriously out of control in our hall closet. And I mean seriously.
Look:
And this is the view of the top shelves:
Yes — that is some serious shoe hoarding going on. Well, it isn't so much "hoarding" as just not taking time to go through and get rid of the shoes the kids have outgrown and the shoes I don't wear.
So, it was time to organize that closet! It was time to TACKLE!
Olivia and I pulled out all the shoes and began to go sort what was to be donated, what was to be tossed, and what would be stored in the garage and what was going back in the hall closet.
Because little princesses grow out of their glass slippers…
We gave away a ton, tossed some, stored away a bit, and returned our most frequently used footwear to the closet.
What do you think?
Now — I wonder how long it will last.
Hurry and order your canvas prints — the offer ends April 1st

Have you "tackled" your favorite family photos yet? Make sure you don't procrastinate like I usually do — tackle your walls this March!!! (I recommend using a number of canvas prints to create a photo collage on your wall like I did last week. It looks SO incredible. I can't stop smiling when I look at mine!

Click over and take advantage of this offer — a FREE Canvas Print OR $50 OFF of a larger canvas print — it will expire April 1st, 2011. Best for US shipping addresses only.
So tell us, how is your tackling going???
What are you tackling this week? Link up your Tackle it Tuesday post…
Tell us what you're up to with all your other tackles… housework and otherwise… add your link to your tackle in the Linky below!
We are making housework bloggable — Each week on Tuesday, we are posting before and after pictures of a project or trouble area that we tackled this week.

Find out more about Tackle It Tuesday here.
The project can be little or big – whatever you want.

Basically, Tackle It Tuesday is about giving ourselves incentive, deadlines and satisfaction in getting our household tasks done.

(It doesn't even have to be housework… just whatever is on your To Do list.)
If you tackled a project this week, just add a comment and add your link below.
Here is a fun thumbnail linky:
And here is a basic linky if you prefer your linkies the good old fashioned way!
Written by Janice Croze, co-founder of 5 Minutes for Mom.
Talk with me: @5minutesformom and Facebook.com/5minutesformom.
Please Note: We are affiliates with Canvas People — because we LOVE them and we know you will too!