This post may contain affiliate links. Read my disclosure policy here.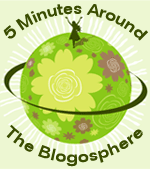 ANNOUNCEMENTS
Seabird Chronicles is holding a monthly SugarChill Swap showcasing the contributions of independent crafters, designers, and artisans which is then sent out to art enthusiasts around the world! Stop by for more information.
CONTESTS & SWEEPSTAKES
What would you do for a Klondike bar? Well, submit your video and you could win $100,000 and a trip to New York City for a one-on-one digital short consultation with Andy Samberg, Akiva Schaffer and Jorma Taccone of The Lonely Island and "Saturday Night Live. Stop by the Klondike website for more information.
The Parent Network Bloggers is having a blog blast until Monday, May 26th where you could win a beach bag filled with summertime must-haves such as beach towels, pool toys, a sand castle building kit, and a cooler. Plus, products from the Huggies® Little Swimmers® line. To enter, just publish a post discussing your family Summer adventures, link back to their site, and email them the link at parentbloggers at gmail dot com. You can find more information here. Good luck!
GIVEAWAYS
GREAT DEALS
A while back I ran a giveaway for a subscription to The Old Schoolhouse Magazine. They were so impressed by all the interest in their publication that they are now offering one free edition to anyone who asks. To get your copy, just email Gena at publisher at thehomeschoolmagazine dot com and tell them Kailani sent you! What a great resource for all you amazing homeschoolers!
Get a free sample of Excedrin from WalMart
Get a free sample of Teddy Grahams Trail Mix

Get a free sample of Metamucil Berry Blast
If you would like to have a post on your blog featured in 5 Minutes Around The Blogosphere, please send us an email with the actual link to your post at features5minutesformom at gmail dot com and we'll see if it can be arranged.
Kailani can be found at An Island Life, An Island Review, & Island Baby Boutique.