This post may contain affiliate links. Read my disclosure policy here.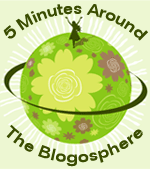 ANNOUNCEMENTS
The Bluestocking Guide is having an anniversary party! To celebrate, she's holding a literature test where the winner will receive $50 to Barnes and Noble. Deadline to enter is May 19th. Good luck!
MomSelect is looking for a few good Moms to join them in reviewing products, participating in surveys, and basically share your opinions. The best part is that you get to choose what you'd like to be involved in. Check it out!
Have you ever had to discipline someone else's child? If so, share your story at GoodyBlog and you could be featured in an upcoming edition of Parents Magazine!
The mega-popular Twisted Silver is announcing 3 brand new bracelet designs – Nautical, Chill, & Edge. To celebrate, she's offering a 50% discount on these beautiful pieces until May 27th. Just use the code WARNING when checking out.
CONTESTS
Take the Pay Yourself First Challenge and you could win $5000 & an all-expense paid spa vacation. To enter, just post your savings stories at PYFChallenge.com where FNBO Direct will judge the video submissions and select five finalists who will move on to participate in the six-month long Challenge. For more info, stop by the Pay Yourself First site today!
Enter the Electrolux Dream Kitchen Sweepstakes at iVillage and you could win a complete kitchen make-over! There's also other cool kitchen appliances to be won by registering on the sweepstakes page, uploading a picture of your current kitchen, and explaining why you deserve to win. Deadline to enter is June 9th.
Do you have a proud Mommy moment? Enter your photo in the "Your Proudest Moment Photo Contest" sponsored by Church Hill Classics and you could win cash and a beautiful photo frame. Deadline is May 31st.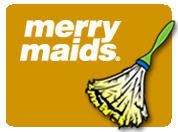 What's better than having a Merry Maid come and clean your home? How about them coming over every other week for a whole year? Weiman Products is proud to announce their "Maid for a Year" Contest. To enter, just submit your 250-word essay on what clean means to you and why you deserve to win. Deadline to enter is July 31st.
GIVEAWAYS
COOL WEBSITES

Mark you calendars because on June 12th, the St. Jude Children's Research Hospital will be holding their 2008 Thanks and Giving Event. There will be a lot of amazing items for sale in the St. Jude Hope Gift Book Holiday Edition where $.85 for each dollar spent goes directly to research and treatment. Help support a worthy cause!
If you would like to have a post on your blog featured in 5 Minutes Around The Blogosphere, please send us an email with the actual link to your post at features5minutesformom at gmail dot com and we'll see if it can be arranged.
Kailani can be found at An Island Life, An Island Review, & Island Baby Boutique.