This post may contain affiliate links. Read my disclosure policy here.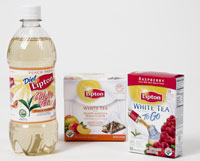 How young do you feel?
Lipton wants to keep you feeling young and living young with their new White Tea line, made from young tea buds plucked early in their life cycle.
These young leaves are packed with flavanoid antioxidants to help neutralize free-radicals than can damage cells. And with no further processing, the leaves maintain all that cancer fighting goodness and keep their light, delicate flavor.

The iced teas passed my family's taste tests and as I type this I am sipping the hot White Tea with Island Mango and Peach Flavor. It is a very mild tea which allows the fruit flavors to come through.

Now, to have some fun feeling young…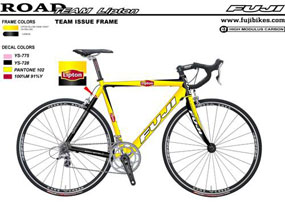 As part of their "Free Your Y" campaign, Lipton is giving one of you a Lipton Branded Fuji Crosstown 2.0 Bike, valued at $399.00!

(Wow – do I wish I could win this prize! I think I would feel very young zipping around on that fantastic bike!)
The details…
One winner will receive:
a Lipton Branded Fuji Crosstown 2.0 Bike
5 coupons for a free 1.5 Liter Bottle of Lipton White Iced Tea
$75 check for professional bike assembly

To enter, leave a comment letting us know what keeps you feeling young.
On June 2nd, we will announce our randomly selected winner. This contest is open only to US residents.
To promote their "Free Your Y" campaign, Lipton is also running a huge video contest on You Tube at www.youtube.com/freeyourY. If you want to check out the videos and vote for your favorite, head on over. Voting runs from May 17th to the 30th.
The Pepsi/Lipton Partnership will provide a check for $75.00 to be used for professional assembly of all Lipton Fuji bicycles awarded. Neither Pepsi Co. nor Unilever is liable for any injuries, damages or accidents that may result from the receipt, assembly or use of this bicycle.