This post may contain affiliate links. Read my disclosure policy here.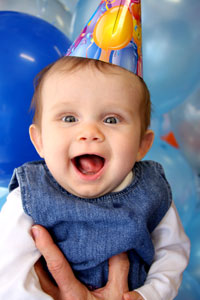 Today, we celebrated Julia's 3rd birthday with a party at the local gymnastics club.
For weeks, Julia has been talking about her party. Julia had her second birthday in Italy, so this was the first time she had a big birthday party here that she was really aware of.
At babies' first birthday parties, they really have no clue what the fuss is about. But this year, Julia definitely knew what and who the fuss was about! She loved all the attention. And although it sure would be nice to have all her Italian family here, Julia had a ton of fun with her Canadian cousins and friends – and of course with her sister Sophia!
Happy Birthday Julia!