This post may contain affiliate links. Read my disclosure policy here.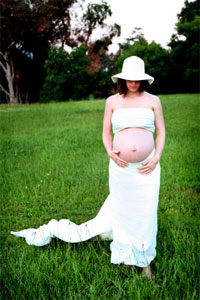 Today, Heather Ledeboer, from Mom4Life is facing a pregnant mother's worst nightmare. Just three weeks before her precious baby Sawyer was due to meet his mother face to face, his heart stopped beating. Today, Heather's doctor will induce her and she will give birth to her baby who is already waiting for her in heaven.
Heather is an incredible woman of faith. Her strength right now is unbelievable. Reading her brave words is inspiring.
Our hearts are broken for Heather and her family and we send them our love, thoughts and prayers. Please lift up this family as they endure this agonizing time of loss. May God comfort them and heal them.