This post may contain affiliate links. Read my disclosure policy here.
Tackling all those Valentine's Candies and Chocolates!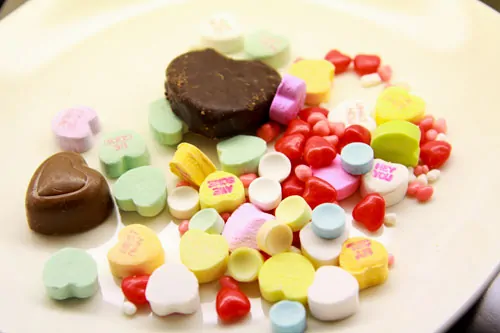 Did your kids come home with a box or bag full of Valentine candies and chocolates? Mine did!
Jackson had a fun idea for his candy — use it to decorate a Valentine cake.
Since the poor little guy had bought 5 dollars worth of Cake Walk tickets today at school and hadn't won the cake he bid on, I conceded and began baking a cake at 7 pm when I should have been having him finish his homework while I put Olivia to bed. But what can I say? I am weak and sentimental!
So my kids were up way too late as I tried to get Jackson to do his homework, while the cake baked!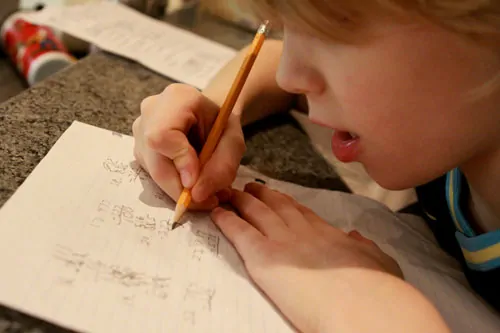 Then, after it cooled and I got Olivia to sleep, Jackson decorated his cake — while I took photos.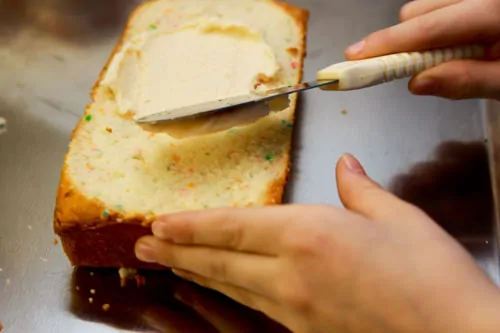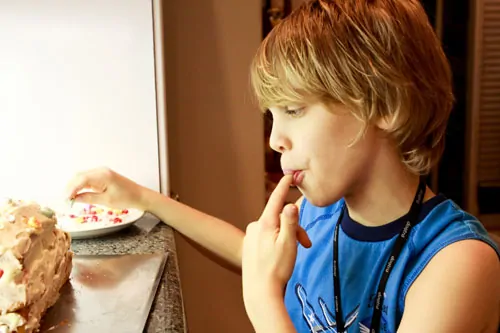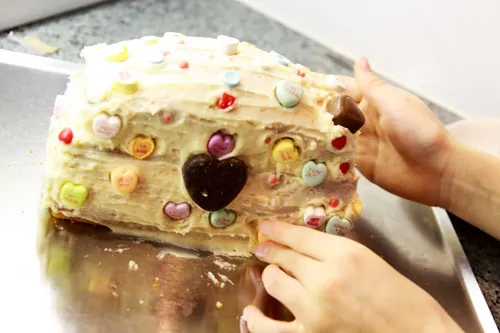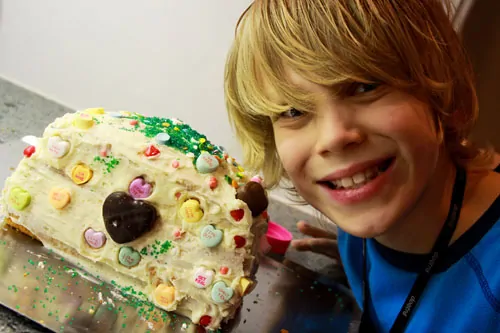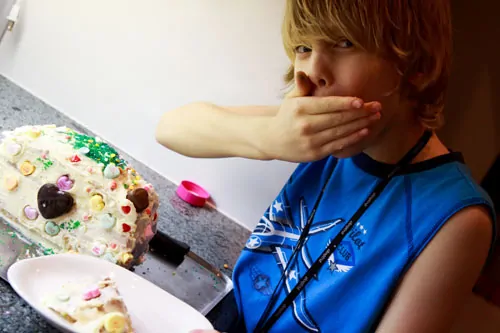 Jackson fell asleep after 10pm, while I sat in his room uploading the pictures from our impromptu cake making session. It was a little crazy and a little stressful because I had him up way too late. But, in the end, it was a sweet Valentine night that I am sure both of us will always remember.
Hope you had a Happy Valentine's Day!!!