This post may contain affiliate links. Read my disclosure policy here.
More than just action, the Power Rangers promise parents that they will deliver positive messaging to kids…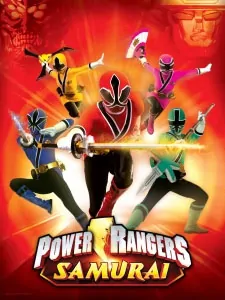 The Power Rangers are still at it — kicking and fighting their way through the bad guys, working as a team, and entertaining children.
I have to admit, their appeal is lost on me. But my son is a fan – of course! For kids like Jackson who love action, Power Rangers is a hit.
This past week, One2One Network asked me if I would check out the new Power Ranger Samurai series and their new Power Rangers emPOWER website. Since my son likes the Power Rangers, I was interested to learn more about their new emPower program.
Jackson and I watched the preview for the new series and Jackson was immediately hooked, wanting to watch the full episode — right.away. The show premiered this past Monday, and is airing new episodes weekly on Nickelodeon, so I will have to set our DVR to catch the upcoming episodes for Jackson.
But as I mentioned, Power Rangers are going one step further, launching the emPOWER movement, designed to be fun and positive, emphasizing kids' strengths and potential, and providing kids and parents with accessible resources.
Just as the Power Rangers work together to solve a different challenge in every episode, the Power Rangers emPOWER Movement will provide parents and kids the tools they need to work together to grow healthy kids and support healthy communities.
Getting kids to stay active and eat well is often a challenge for parents. So I definitely appreciate that the emPOWER website features healthy lifestyle information like PSA Power Ranger videos for staying fit, daily fitness tips, and nutritional charts for kids.
As well, parents can nominate their child on the Power Rangers Facebook page for making a difference in their family, school, or community. Once a week, the emPOWER website will feature the "Ranger of the Week" to inspire kids about how they can make a difference.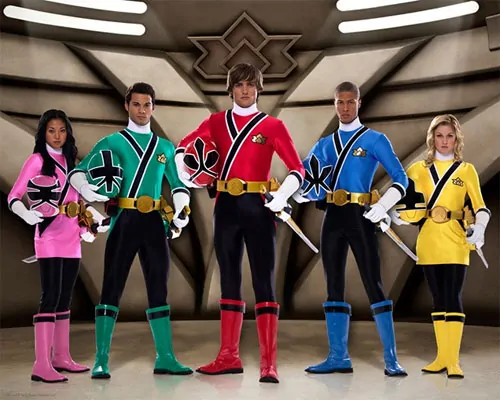 As a parent, I am pleased that Power Rangers are trying to contribute to the healthy development of their fans. Goodness knows our children have too many negative messages and poor role models being pushed on them daily, so hopefully some of the good stuff that Power Rangers is trying to teach them will get through too!

P.S. My daughter Olivia really appreciates that there is a PINK Power Ranger!!!
Please Note: One2One Network compensated me for writing about Power Rangers and emPOWER. My opinions are always 100% my own.
Written by Janice Croze, co-founder of 5 Minutes for Mom. Talk with me: @5minutesformom and Facebook.com/5minutesformom.