This post may contain affiliate links. Read my disclosure policy here.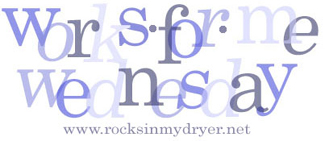 Have you ever tried on swimsuits in a dressing room with a wild child crawling under the door, singing, and making loud observations about what he's seeing? What about trying to hold a little hand while sifting through the rack to find your size in a certain color of the shirt you found that you like? It's no fun.
My solution is shopping online. It appeals to me on many levels. It helps me avoid the crowds and eliminates the problem of dealing with my active three-year-old son. Online stores almost always have the size and color I want, as opposed to finding something I love on the rack and discovering that they are out of stock in my size. I can also compare prices from store to store with just a few clicks.
There are two problems with online shopping. One is returning something that doesn't fit (my body or my needs). The other is that sometimes the shipping costs become prohibitive–easily adding $10 or more to the price of my order. My solution for the returns is to focus on sites that offer in-store returns. My solution for eliminating the shipping cost is to search for codes.
Freeshipping.org offers free shipping coupons to many of the stores I love. For example, there's a Kohl's free shopping coupon and Target free shipping as well. Both of these offer in-store returns, so both my criteria are met!
I'm happy to have found Freeshipping.org. I'm going to bookmark it in my shopping folder in my browser and check it before I make a purchase. Some of the popular store offers are linked right on the first page, but you can also search from the front page for free shipping by store or by category, which might even introduce you to some new shopping sites.
Are you a fan of online shopping too?
Freeshipping.org works for us this Wednesday. If you want to see other tips from around the blogosphere, click over to Rocks in My Dryer.