This post may contain affiliate links. Read my disclosure policy here.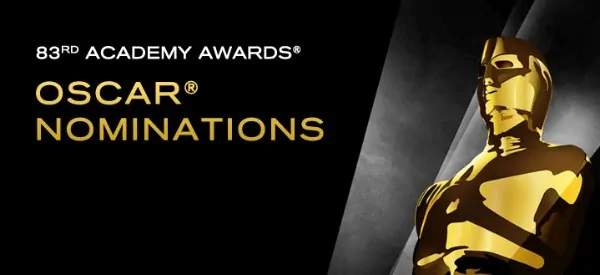 Whenever Oscar® nominees are announced, I realize I need to get out more.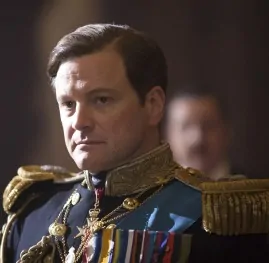 I have only seen 3 of the 10 movies that have been nominated for Best Picture. I loved The King's Speech, I enjoyed The Social Network and was impressed by Inception.
Now that I've been tempted further by the Academy Awards® 2011 Oscar®Nominations List, I really want to see Black Swan and The Kids Are All Right.
"What about Toy Story 3?" You ask.
I am thrilled to see Toy Story out playing with the Big Kids… heck they're even wrestling with Fighters, Dancers and Kings… not to mention smarty-pant Harvard students.
But I admit, I haven't seen it yet. No, no… stop yelling at me… the reason I haven't seen it yet, is that I'm saving the Toy Story series of movies to watch with my girls when they are old enough to enjoy them. My Sophia is 3 and Julia is 5 and they are both ultra-sensitive to movies and I don't think they are quite ready for it.
I love watching movies, but like many of you, I don't have enough time to see as many as I want. (Oh, and I suppose, nor do I have enough money to see as many as I want. LOL)
Best Picture Nominees — Which Have You Seen?
127 Hours (2010): Christian Colson, Danny Boyle, John Smithson
Black Swan (2010): Mike Medavoy, Brian Oliver, Scott Franklin
The Fighter (2010): David Hoberman, Todd Lieberman, Mark Wahlberg
Inception (2010): Christopher Nolan, Emma Thomas
The Kids Are All Right (2010): Gary Gilbert, Jeffrey Levy-Hinte, Celine Rattray
The King's Speech (2010): Iain Canning, Emile Sherman, Gareth Unwin
The Social Network (2010): Scott Rudin, Dana Brunetti, Michael De Luca, Ceán Chaffin
Toy Story 3 (2010): Darla K. Anderson
True Grit (2010): Ethan Coen, Joel Coen, Scott Rudin
Winter's Bone (2010): Anne Rosellini, Alix Madigan

Click Here for the Complete List of the 83rd Academy Awards® Oscar® Nominations
Do you have any favorites you'd like to see win?
While I'd love to see our Disney friends win with Toy Story 3 for Best Picture, I don't think they'll take that particular prize home. I'd be happy to see The King's Speech win Best Picture and if Colin Firth doesn't win Best Actor in a Leading Role, I might shout at my TV a little.
Who do you think will win?
I'm not very good at predicting, especially since I've only seen a few of the films. But what about you?
Do you like to try to predict?
What's your track record for accuracy?
Who do you think will take home trophies this year?
Written by Susan, co-founder of the Mom Blog, 5 Minutes for Mom
Tweet with me @5minutesformom