This post may contain affiliate links. Read my disclosure policy here.
April Perry, one of the brilliantly organized minds behind www.powerofmoms.com, is joining us today for a fantastic guest tackle. We are so thrilled she is sharing these powerful tips for tackling our email inboxes.
I Have HOW Many Emails in My Inbox?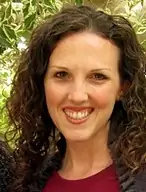 I love getting emails. It's fun to read updates and notes from my friends, I like receiving newsletters and special deals, and I love the sense of progress I feel as I work on meaningful projects with writers, designers, and members of my organization's board.
However, when my email inbox really begins to fill up, it drives me crazy to dig through (and stress over) thousands of messages–some marked with stars, some needing a quick response, some requiring extra research, and some embarrassingly forgotten and buried eight months too long.
If you're like me, and if you have way more emails than you can comfortably (or even uncomfortably) manage, here are some simple steps based on David Allen's best-seller Getting Things Done ® that helped me tackle my email inbox.
STEP ONE:
I created five folders to the left of my email inbox labeled as follows:

@Action
@Immediate Action
@Incubation
@Someday
@Waiting
(The "@" sign brings these folders to the top, since they're sorted alphabetically.)
@Action is for emails that require me to DO something–like donate to a cause, print an attachment, reply to that email, etc. However, I only put emails into this folder that don't have pressing deadlines. These can be handled anytime in the next few months.
@Immediate Action is the folder I work from throughout the day. These emails need to be handled within the next 24 to 72 hours (important business communication, messages regarding activities that week, etc.). Before I go to bed at night, I check this folder to make sure nothing has been left undone.
@Incubation is where I put emails that can just sit and wait while I consider them. They don't have a deadline, and if I never get back to them, that's okay. (Like if someone tells me about a great deal on shoes.)
@Someday is for emails I definitely want to keep and do something about, but I don't need or want to act on them right now. This would include links to great websites, books to read, etc.
@Waiting is where I put emails that are waiting for a response from someone else. Maybe I delegated part of a project to another person–I just keep a copy of that email in this folder, and I can check it occasionally to see if it's done "waiting."
STEP TWO:
I created one additional folder labeled "To Sort."
STEP THREE:
I started from the top of my inbox and sorted every single email into one of those six folders (or into additional reference folders I'll explain in a minute), so my inbox was absolutely empty. The process really wasn't that bad.
Here's how I did it:
The first 100 emails took the most brain power, so I carefully went through them and put the most urgent and important ones into my @Immediate Action and @Action folders. It felt so good to gather them into two little groups. Once I had cleared out the emails that actually needed some sort of a response, the remaining 3500 emails didn't seem quite so daunting.
When I came across hundreds of emails from the same sender, I created a new folder specific to that sender, like "Coupons" or "Mom." And, of course, I unsubscribed from a bunch of lists and deleted as many emails as possible (Gmail lets me delete tons of emails in one fell swoop).
I'm also a big fan of Gmail because I can set up filters that will automatically put coupons, newsletters, etc. into folders for me–totally skipping my inbox. That is a dream come true.
When I got tired of sorting emails (after about an hour), I still had 1,361 emails in my inbox. I moved them all to the "To Sort" folder, and since my email provider has great search functions, it really doesn't matter if all my emails are nicely tucked away into alphabetized reference files. As long as nothing important is hidden within those emails, I can rest easy–knowing they're ready for me to sort someday when my children go to college.
STEP FOUR:
Now I just promise myself I'll do two things:
Assign all incoming emails to a folder as soon as I read them (letting them build up again will just make me grumpy), and
Check my @Immediate Action and @Action folders as often as my workload requires.
STEP FIVE:
One final tip that saved my life is David Allen's two-minute rule:
If I can handle an email in two minutes or less, I do it.
A quick reply to the sender will keep that email out of my "Action" folders. Delegating a task in less than two minutes will allow me to file that email in my @Waiting folder. Noting an event directly on my calendar or quickly updating someone's new contact information that they sent me will allow me to delete those emails, and it will save me tons of time in the future.
Now that my emails are under control, I'm more reliable, I'm more efficient, and whenever I work with my emails, I feel warm and fuzzy all over. It has been absolutely fabulous.
Written by
April Perry
Co-Director of The Power of Moms
April Perry is the mother of four children and the Co-Director of The Power of Moms. For more about organizing your emails, tasks, projects, and paperwork, check out her Mind Organization for Moms program (the 25-page Start-Up eBook is free right now to those who join their mailing list–or you can get the whole program free by sharing The Power of Moms with 30 friends).
What About You?
Are you overwhelmed by your Email?