This post may contain affiliate links. Read my disclosure policy here.
Since Jackson got to feed his baby sister Olivia her first bite of pablum, we let Julia feed her baby sister Sophia her first bite.
Julia and Sophia were both very excited.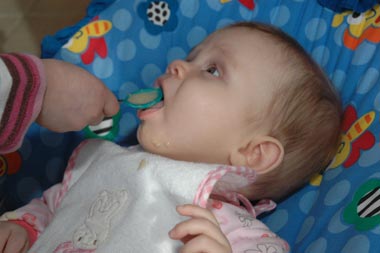 But Sophia was a little surprised by the taste.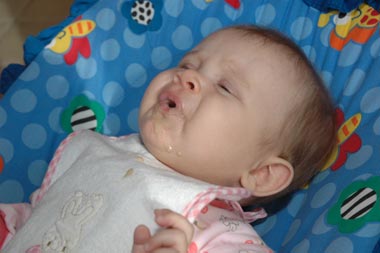 After a successful first meal, Julia wiped her sister's face clean.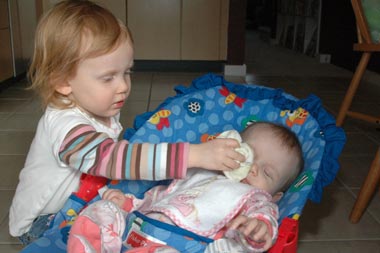 By the way… I'm a few weeks late posting these photos. Sophia had her first bite of food on March 31st, 2008. Olivia who is 2 weeks older, had her first bite on March 4th, 2008.