This post may contain affiliate links. Read my disclosure policy here.
I was just stumbling up the stairs to go to bed and I remembered that it is TUESDAY tomorrow — and I totally forgot about Tackle it Tuesday!
The reason I forgot — I have been out shopping! I did some power Boxing Week shopping today since I have to head out of town tomorrow with my family.
I did some serious damage to my bank account — but the sales were SO fantastic! Often I was getting 50% off the sale prices! I got a pair of pants at Banana Republic for $22.50 that were usually $90! (Banana Republic sale was only $40 off, but those pants were already clearance.)
I spent a bit much at Childrens Place, but I got a TON! Almost everything was 50% off the lowest marked price and some were even $2.99! I got Jackson a very cool pair of grey/black distressed jeans and a pair of cozy fleece lined snow pants, but the rest was for Livvie who has recently grown out of most of her clothes. Livvie LOVED all her new clothes when I brought them home. She went to bed crying after I forced her to take off her new high tops.
Okay – even though it is midnight and I should be sleeping cause I have to get up early and pack up my family, I just had to show you a few of the items. I wish I had taken photos when they were on Olivia though! Instead, I had to sneak into her room and bring them downstairs to shoot on my dining room table.
(By the way, this post is not sponsored by these stores I have mentioned, and I paid for all this merchandise myself. Not that that really matters, since I would only post what I love anyway. But just in case you were curious.)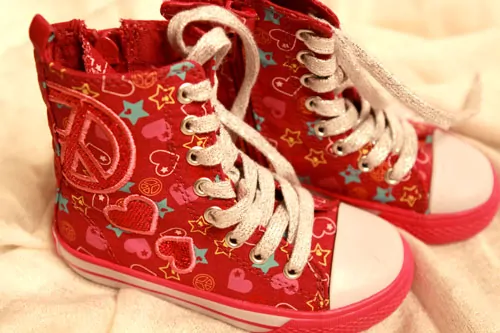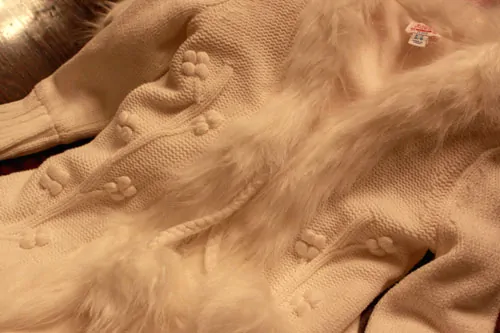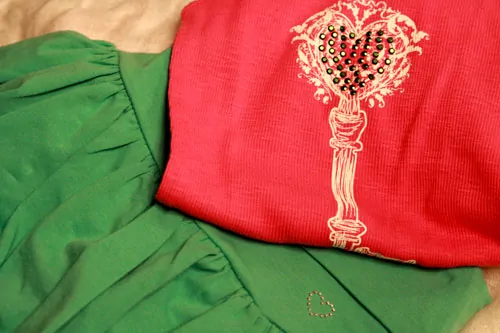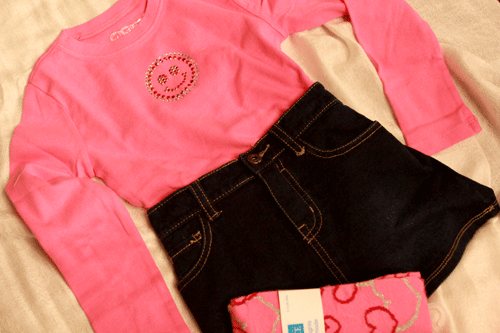 I also hit Jacob — I had some Christmas gift certificates from my mother in law, (I LOVE Gift Cards!). I got SO much stuff at ridiculously low prices. SO fabulous! (But it is now after 1am, so I am not taking any more photos to show you all my new clothes. But you will see me in them – in videos and at conferences.)
It was definitely a speed shopping experience — I did it all in few hours. (I spent most of the time in The Childrens Place.)
I LOVE SALES — especially Boxing Day/Week sales. I never used to do them. But I am totally committed now!
Have YOU been shopping the sales? Online or offline?
Post your tackles, shopping or household or whatever related!
HAPPY NEW YEAR! (I am heading out of town with my in-laws, so Susan and Erica will be holding down the fort!)
Happy Tackling!
What are you tackling this week? Link up your Tackle it Tuesday post…
Tell us what you're up to with all your other tackles… housework and otherwise… add your link to your tackle in the MckLinky below!
Each week on Tuesday, we are posting before and after pictures of a project or trouble area that we tackled this week.

Find out more about Tackle It Tuesday here.
The project can be little or big – whatever you want.

Basically, Tackle It Tuesday is about giving ourselves incentive, deadlines and satisfaction in getting our household tasks done.

(It doesn't even have to be housework… just whatever is on your To Do list.)
If you tackled a project this week, just add a comment and add your link below.
Here is a fun thumbnail style linky…
If the thumbnail Linky doesn't work for you — or you prefer the old style, you can enter in the linky below.
Written by 5 Minutes for Mom co-founder Janice.
You get our feed, right?

*Tackle it Tuesday is sponsored this month by ARM & HAMMER® Power Gel Laundry Detergent, America's first gel detergent!